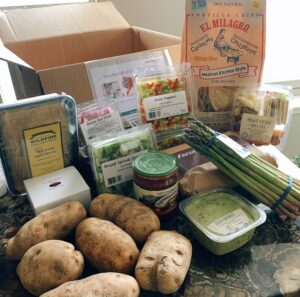 There's a new premier online fresh food and meal delivery service in Chicago! Fresh Midwest provides locally-grown produce, pre-cut fruits and vegetables, prepared salads, restaurant-quality meats and seafood, chef-inspired meal kits and timing-saving meal solutions. Fresh Midwest provides a safe alternative for consumers to receive fresh food and enjoy dishes from Chicagoland restaurants at home. Based in Kenosha, WI and Chicago, Fresh Midwest delivers from Kenosha through the Loop and now also the Northwest suburbs. Check out the details below and use Promo Code: Chi25 to receive $25 an order of $30 or more. Order must be placed for delivery by January 30, 2021. Cannot be combined with other offers.
Back by popular demand from Fresh Midwest Thanksgiving, holiday dinners from Wildfire are available now until New Year's. Customers can choose from the Holiday Turkey Breast ($99.99) which serves up to 8 people with all white breast meat from Plainville Farms. For a classic holiday dinner with a twist, customers can order the Nueske Spiral Ham Dinner ($129.99) serving up to 12 people. Smoked over sweet applewood embers, Wildfire pairs the savory, honey-glazed ham with comforting sides including their world-famous macaroni and cheese; roasted vegetables; mashed sweet potatoes with fresh ginger; scalloped apples; and chocolate cream pie.
Fresh Midwest has also added a Boar's Head Sweet Ham Dinner ($89.99) and Boar's Head Oven Roasted Turkey Breast Carve & Serve ($89.99), each serving up to six and accompanied by homemade sides for smaller gatherings.
Seasonal sides and desserts are also available à la carte including cauliflower mash; butternut and potato gratin; creamed spinach; Door County cherry pie; apple streusel pie; and key lime pie.
There are nine locally-sourced holiday gift boxes this season. The new Holiday Gift Boxes include Holiday Steak Boxes, Themed Gift Boxes and Midwest Cheese Boards, perfect for at-home entertaining and Zoom happy hours. An array of gourmet meal kits, homemade side dishes, chef-driven salads and specialty crackers rounds out the experience to elevate what will surely be the most unique holiday season this year!
A portion of proceeds from sales this month will benefit Bear Necessities Pediatric Cancer Foundation, the Chicago-based non-profit dedicated to eliminating pediatric cancer. The donation will support Bear Hug experiences, providing hope and support for children and families affected by the disease.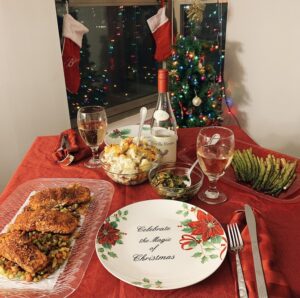 Customers can place holiday orders now through the New Year for next-day delivery on www.freshmidwest.com, or the Fresh Midwest App, with expanded delivery to include Northwest suburbs throughout the Chicagoland area. Offering an exceptional experience with limited handling of the highest quality products, Convenient delivery time frames are currently available Monday – Saturday from 8:00 a.m. to 5:00 p.m. For more information on delivery areas and ordering, visit https://www.freshmidwest.com/ or call 1-800-963-7125.
I had a wonderful experience using Fresh Midwest! Created this delicious dinner I made with a friend with the food items I ordered. Can't wait to order from Fresh Midwest again!!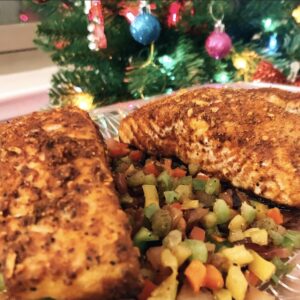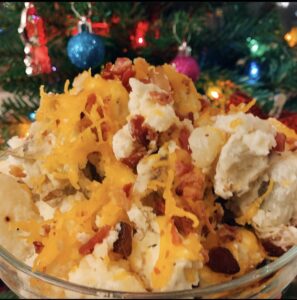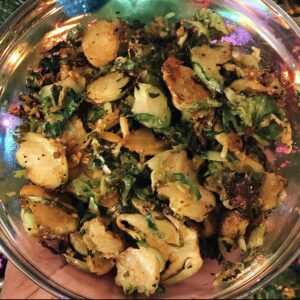 Copyright secured by Digiprove © 2020