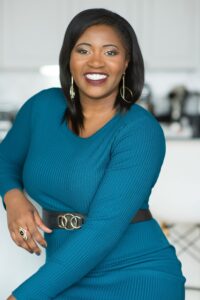 Hey you! Yes you! You found me!! 🙂 Now please give me a few seconds to explain why you should keep me…and the beautiful city of Chicago.  I'm a diehard Chicagoan that is always representing my city to the fullest. Whether you're new to town or a fellow Chi-Town native, I hope to share with you the joys of finding your new favorite hangout spot, happy hour specials to help you save a few dollars, establishments to help you celebrate that special occasion, or ways to stay healthy after eating that bread pudding you splurged on last night. Holla! Chicago is not just a city, it's a lifestyle. Everyone experiences Chicago differently and I hope you come along for the ride and experience the city of Chicago through my eyes.
Who am I? Well I'm your average 30 something year old female that is constantly being told "You should start a Chicago blog!" Why??….Well let's just say I not only live and work in the city, but I breathe the city. Chicago gives me life. Whenever I travel you will hear me say at least once "NO city compares to Chicago." I consider myself an adventurous spirit. I'm not a true dare devil trying to go out there and complete death defying stunts. I'll leave the warning of death disclaimer events to other people. What I can tell you about Chicago is ABOVE and BEYOND average. I've live here all my life and although I know a lot about Chicago it is constantly changing and breathes new energy into everyone it encounters. This is the city for singles and couples, this is the city for culture and night life, this is the city for bars and five star dining, this is the city for pampering and volunteering.
Follow me on a quest to encompass all Chicago has to offer.  You will not be disappointed. Chi-Town stand up!
Tavi J.
Email: Tavij@chiataglance.com

"I'm from a city in the Midwest best city in the whole wide wide world" – Lupe Fiasco

Copyright secured by Digiprove © 2015-2019