The holidays should be a joyous occasion, but sometimes we find ourselves stressing. One way to alleviate your stress is to have someone else prepare the holiday meal. In steps the dynamic catering duo: The Chef & The Baker.
The Chicago based catering duo started to really heat up during pandemic when they offered holiday box lunches. Chef Jason has been cooking most of his life and turned his passion into a career when he attended Kendall College Culinary school back in 2010. Erica, aka "the baker," is a self taught baker with many years working within the food industry.
Check out our one on one interview below!
Follow The Chef & The Baker on Instagram @thechefthebaker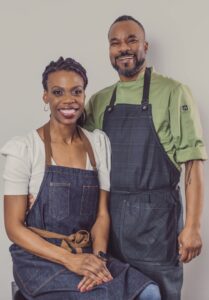 Copyright secured by Digiprove © 2021