B

a

k

e
2246 W North Ave, Chicago, IL 60647
http://www.getbakedchicago.com/
Description: From scratch Bakery in Wicker Park that specializes in American Comfort Desserts.
My favorite food group is dessert! 🙂 I love all baked goods and I LOVE Bake! I was walking down North Avenue Street one day when I discovered this cute bakery in the Wicker Park neighborhood. I remember trying to choose between a Nutella or Smore's cupcake and decided to get both. I also noticed the owner's son helping out with some dessert decorating. I love family owned shops!
I couldn't believe Bake had been here eight years and I only discovered it recently. The husband and wife owner's (Jennifer and Eric) have a vast background in the Pastry industry. Both of them have worked as pastry chefs at several distinguished hotels (Four Seasons, Peninsula, and Soho House to name a few). They decided to take the plunge and open up their own bakery.
Most of the recipes Jennifer uses are from her mom's kitchen growing up. Also the skills she learned in the hotel kitchens. They decided to specialize in American comfort desserts. Her favorite American classic dessert is cherry pie with apple trailing not too far behind.
Besides the store front location you can also find these scrumptious baked goods at the Farmers Market on Division Street in the GoldCoast on Saturday Mornings. They also do a few street fests….like the Renegade Craft Fair.
Why is Jennifer of Bake a Chicagoan YOU should know?
Ummmm Hello….She sells delicious desserts….need I say more!!! LOL. In my honest opinion Jennifer possess the American Dream. Taking a craft you are passionate about and turning it into a profitable business. She is also heavily involved with charitable work and non-profits. She loves being involved in the community and sharing her passion of baking with US.
I wanted to give you guys a close up of some of the baked goods sold at Bake. I did a taste tasting last month for you guys (I know hard work…..) Here's a few items you should definitely try. 🙂
Seasonal Item: Peach Tart – Peaches were sooo Fresh and the tart had a sweet flakey crust.
Everyone's Favorite: Oatmeal Sandwich Cookie – Yummy Buttercream Frosting!
Great For Birthdays: Rainbow Cake – Cake is so moist and I love the colors! So Festive. 🙂
Breakfast Item: Blueberry Muffin – Last month was National Blueberry month and this help me participate 🙂
Unique: Nutella Cookie – I am a huge fan of Nutella and when combined with a cookie…DELICIOUS!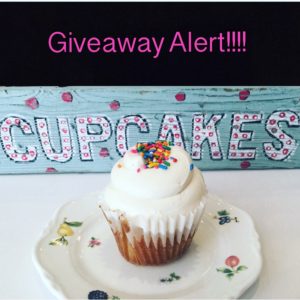 Giveaway ALERT!!!!
Happy Birthday to ME! And Happy Birthday to YOU…….
Chi@Glance wants you to experience why Bake is one of the BEST Bakeries in Chicago. In honor of my birthday were giving one lucky follower a chance to win a dozen cupcakes! Head over to Instagram or Facebook @Chiataglance page for more details. Cupcakes must be picked up in store by August of 2017.

Copyright secured by Digiprove © 2016