5 Years in the Chicago Lifestyle Blog industry…. WOW time goes by fast! I am amazed and grateful to reach this next milestone.
I look back at the reason why I started blogging and that passion remains TODAY. Chicago is often time reflected negatively in the media with many untrue and exaggerated stereotypes. Being a native Chicagoan I wanted to show off the TRUE spirit of Chicago and what were made of. Grit, hospitality, brotherly love, community, and let's be REAL we have some of the best food worldwide!
I took my passion and love for the city and turned it into interviews. Monthly Spotlights called "A Chicagoan YOU should know" highlighted individuals from various backgrounds and industries. I especially love shining the light on small, local, and minority owned businesses. I'm known for my extravagant food reviews, my informational interviews, and my love of presenting the positive side of Chicago.
One question I would like to answer I get ALL the time is…. How did you decide to start blogging and how can I get in the game? I think in order to answer that I have to start with WHEN I decided to start blogging. A couple things to know about me is I like writing, I like eating, and I like adventure and trying new things. My sister and a close friend of mine were pushing me for years to start blogging, but my laziness and me having to do things when I'm ready put me off for a few years. I entered blogging six months before all the algorithm and pay to play introductions to social media sites. You can say it was too late, but I felt I entered just in time and right on time.
The best advice I ever got before I started blogging was from my sister. Her words still stick with me today. "Don't even start if you're not comfortable writing to a black hole for at least two years." Meaning, if this isn't something you're passionate about whether anyone supports you or not….then DON'T do it!! I want to thank my sister (Latosha Johnson) for giving me that advice and helping me build the basic structure of my website.
I want to celebrate these last 5 years of blogging with you by not only narrowing it down to 10 highlights, but 10 specific moments. No categories….just a specific memory that is propelling me into the blogger I am today. Hope you enjoy reliving these moments with me and THANK YOU THANK YOU THANK YOU from the bottom of my heart for exploring Chi-At-A-Glance with ME! 🙂
Top 10 Highlights (2015 – 2020)
Backstage Sound Check on the
Janelle Monae and the Eephus Tour
My very first blogger experience taught me the need to not only be nice, but to be alert and a good networker. 🙂 Singer, Janelle Monae and the Eephus Tour came to Chicago. There were many pre-concert festivities and one of them was at Pioneer Court on Michigan Avenue earlier during the day. Toyota was hosting the event and through my networking and truly humble blogger beginnings I was able to get a VIP wrist band for the pre show sound check. I was sooooo excited to be invited to attend with only about 10 other people in attendance. I didn't get to meet Janelle Monae in person, but I did get to meet, shake hands with, and strike a pose with Jidenna. This was definitely one of those defining moments were I told myself the sky is the limit and I should get ready for more and more events like this.
Winning Big at Events through my Photography
I tell people time and time again REAL blogging is NOT just attending events and posing for pictures. It's a combination of writing, timing, photography, and learning how to connect with your audience. I'm up at all hours of the night writing articles. It can take me 4 hours or more to write an article and then I reread it countless times before posting. As much fun as it is, it's definitely hard work. My next highlight showed me the importance of the photo aspect. When it comes to blogging you want your photo to convey a story, tell where you're at, but also have the touch of people knowing this is a "Chiataglance" photo. My first major win at an event was at the Carnivor Wine event hosted at Ignite Glass Studios. This was one of my very first "drinking events." The prize for the best photo was a beautiful custom designed glasses and carafe valued at $250. The set was displayed and it was GORGEOUS! I put my creativity to the test and tried to capture within my picture the fun, learning, mingling, and delicious food we were all enjoying that evening. I won the contest!!! Although the prize was sweet it also gave me the confidence I needed to take risks and focus more of my attention on conveying stories within my pictures. Over the last 5 years I have won many more photo contests and the prizes ranged from giftcards, iPhone watch, cruises, dinnerware and more!
Interviewing Celebrities on the Red Carpet at the Gateway for Cancer Cures Gala
My next experience was SUPER random, but has allowed me to form a relationship with this organization for years to come. I was minding my own business (LOL) when I received an email from the non-profit "Gateway for Cancer Research." This awesome organization is committed to funding innovative cancer research that helps people with cancer to feel better, live longer, and conquer cancer TODAY! Once a year they throw an extravagant themed Star-studded gala. They invited me to interview the celebrities on the red carpet through my blog. Can you imagine my shock as a new blogger to interview America's favorite comedians, musicians, and writers on the red carpet? I started working with them in 2016 and have been covering the red carpet annually. I've interviewed Ceelo Green, Brian McKnight, Earth Wind Fire, Michael Bolton, Sinbad, Carly Rae Jepsen, and countless more celebrities. No matter how nervous I am…I NEVER shy away from a good opportunity. My dad passed away from cancer in 2004, so this opportunity to work with this organization meant A LOT to me.
Becoming a Brand Ambassador for The Frock Shop
My next highlight piggy backs off of my last highlight. Being asked to interview celebrities on the red carpet is awesome, but it also works your nerves. One of my main concerns was, "What am I going to wear?" In steps my angel and one of my earliest Spotlight interviewee's….Jennifer Gist from the Dress Rental company "The Frock Shop." The Frock Shop has beautiful dresses and gowns for every occasion. I needed to feel confident as I interviewed prominent celebrities. Jen took me under her wings and let me be the first blogger ambassador for her company. She has had me killing the fashion scene at all of my Gala's and I've even had a chance to model a few of her gown's on the fashion runway at events. Being a blogger with longevity you MUST foster relationships that are beneficial to both parties. Being able to feel confident as I attend events and show off The Frock Shop Dresses has definitely been one of the most rewarding experiences.
Cruising Over Chicago on a private Helicopter Ride
My next experience was SUPER DOPE and took me to new heights… LITERALLY! It took some convincing, but I was invited to attend an event where I got the opportunity to take a private helicopter ride over the city. OMG…it was definitely a fear, but so exhilarating to fly over our beautiful city and witness the architecture up close. That is still to date one of my favorite experiences that I hope everyone will get to partake in one day. I've seen Chicago by land and lake, but flying over is one of those experiences you'll never forget.
Organizing my own Chicago FUN Adult Ditch Day
At one point in my blogging career I had my ups and downs. You see bloggers doing various events and reviews and you sometimes wonder…."Man I wanted to be invited to that." Well I'm not one to throw myself a pity party and I took it upon myself to organize what I called "Adult Ditch Day" during the summer for me and a fellow blogger. I brainstormed on what my ultimate ditch day would look like. From there I reached out to businesses to sponsor our adventure. We started the day with breakfast, an educational museum tour, lunch, a private boat ride, and ended the day at a swanky rooftop. I managed to put that all together and got so much positive feedback on people wanting to do the same AND to frequent the businesses we visited. A definite WIN for ALL!
Attending and Covering the James Beard Awards Gala
As someone who loves food, interviews Chefs, and enjoys getting dressed up for a Gala…The James Beard Awards was definitely a moment to remember. First off, my seat was so close to the stage. Winners were coming from behind me! I was sitting next to a Chef from New York and she was amazing! She introduced me to some people she knew from Chef Works and I mingled with them most of the gala. The food of course was amazing and bumping into celebrity chefs left and right made me speechless. Afterwards it was time to really get the party started. Me and a fellow influencer started our party hopping at Lena Brava (where Rick Bayless was showing off his dance moves), made it over to Girl & The Goat, headed to Bourbon on Division, and finished off the night at Michelin Star Temporis (Where we all (about 10 of us) sprawled out on the tables and drank wine and whiskey. (Some didn't even make it home that night). LOL….Mind you this was a Monday night and by far the best Monday I will EVER have.
Discovering LuxeHome
I've been very fortunate to have repeat companies and businesses I work with. LuxeHome is the world's largest collection of premier boutiques for home building and renovation located on the first floor of the Merchandise Mart in Chicago. I've been invited to attend several signature events they host like Design Chicago, NeoCON, and LuxeHome Chill. However, one of my favorite moments with LuxeHome was when I was invited to their first "Discover Luxehome" tour. They invited me along with a limited number of influencers and those in the interior design field to get a private behind the scenes tour of a handful of their boutiques. The day before the tour they sent me a personal gift to my home of handcrafted soy candles from the boutique WaterWorks. In addition, they sent a car service to pick me up for the event. The hospitality and beauty of the showrooms is simply magical. LOVE anything related to LuxeHome!
Lights, Camera, ACTION! Creating my Reel
After interviewing celebs, getting dressed up for Gala's and a few TV moments I knew this is something I wanted to take more seriously. I shot a reel with Samantha Frontera and her team at Exclusive PR. We started filming early in the morning and used 5 businesses that I have worked with in the past. My adrenaline was going from 9:00 to 5:00 as we did several takes and had a great time!!! Check out the end product HERE.
T.V. Appearances
Ofcourse, it's fun to see yourself on TV. A fellow blogger needed some models for a Thanksgiving fashion segment she was doing on The JAM TV morning show. I felt so at ease and had a great time strutting on screen. More recently I did a segment for the CW26 Show "Chicago Food to Go." I felt at ease again doing the thing I LOVE, which is telling Chicagoan's where to go to eat. In my future if I could do an around town segment on a morning show….I would truly be living my dream and passion!
Narrowing down to 10 Highlights was absolutely stressful! Believe me there are tons more moments that totally knocked my socks off! So…this is my blog and I'm going to cheat and just give you a list of those that should have made the TOP 10. 🙂
Interviewing Food Network Celebrity Chef Tyler Florence on his documentary Uncrushable
Working with the Anti-Cruelty Society for several years to help promote fundraisers
Interviewing and being on air with Radio DJ Mel Forman
Staycations at amazing hotels
Private yacht rides, tasting dinners, working with fabulous brands and doing reviews….
Countless interviews with people I admire: Celebrity Chef Chis Valdes, Celebrity Chef Wenford Patrick Simpson (to name a couple)
Covering the 2020 NBA All-Star Game Return to Chicago (Interviewing Fabolous, JB Smoove, Iman Shumpert, and Kenny Smith)
Covering the Food Network and Cooking Channel SOBE WFF and New York City WFF
Attending countless Pop-ups and creating some amazing photos and memories
Writing for Chicago Woman Lifestyle Magazine "Curated"
Professional Photo Shoot with Sonya Martin Photography
Organizing a wine retreat with Midwest Adventurers for myself and fellow bloggers
Being name TOP 20 Chicago Lifestyle Blog by Blog Feedspot in 2018
Being interviewed by Voyage Chicago
Being a part of several restaurant media kits with my food reviews
Walking the runway in the Dress For Success Fashion Show
Being invited on a one on one tour of Blaze Pizza with Blaze Partner Adam Cummis
Interviewed and had a private training session with Health Expert Andrea Metcalf at her gym
Brand Ambassador for Jewelry/Accessories company Rocksbox
And too many FABUOUS Events and Gala's to name them ALL 🙂
I can go on and on…..These last 5 years have been INCREDIBLE and I look forward to many years to come. Thank you for exploring Chi-At-A-Glance with me. Please do not hesitate to reach out tavij@chiataglance.com.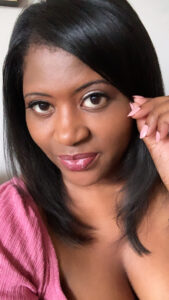 Special thanks to Trisha, Quentin, Crystal, Eden, Ashley, and Jed for being my lead photographers, your support, and capturing some great moments! Gotta hit those Angles! 🙂
If you liked my 5 Year Anniversary T-Shirt make sure to check out Royyalegear.com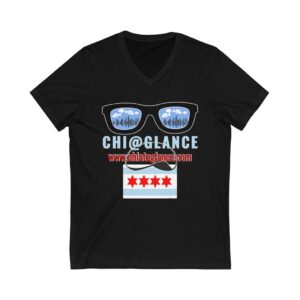 https://sdharden712.wixsite.com/royyalegear/product-page/chi-at-a-glance-v3-jersey-ss-v-neck-tee

Copyright secured by Digiprove © 2020