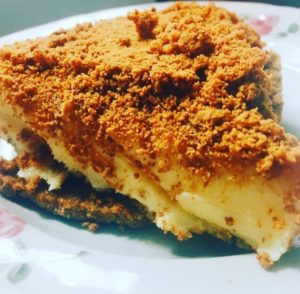 PEARLEAN JOHNSON FAMOUS

LEMON PIE
When I was younger during the holidays one of the desserts I most look forward to was my mom's famous Lemon Pie. The tartness, the sweetness, the crunch of the crust….hmmmm. Brings me back to my childhood. My mom passed down the recipe to me and now I made it this past Thanksgiving holiday. One of the best parts is its super EASY to make. Hope you enjoy it as much as my family does!
Ingredients:
2 (9 inch) Graham Cracker Crusts
3 Lemons
1 Can Sweetened Condensed Milk
3 Large Eggs
Directions:
PART 1
Preheat oven to 350 degrees
Put both crusts into oven and bake for 20 minutes
Let cool for about 15 minutes
PART 2
Squeeze lemon juice into a bowl (no seeds or pulp)
Add can of sweetened condensed milk
Add 3 egg yolk into mixture. (No white part only yellow yolk)
Pour mixture into one pie crust
Crumble other pie crust and sprinkle on top of pie
Put in Freezer and freeze for about 4 to 5 hours. I prefer to freeze overnight to make sure it's frozen throughout.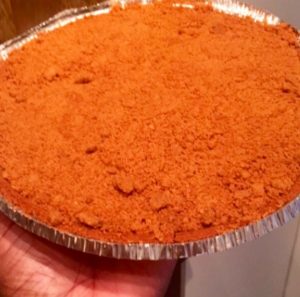 Let me know what you think! 🙂

Copyright secured by Digiprove © 2017