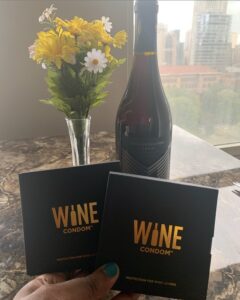 I do a lot of product reviews, but Wine Condoms was by far the most funniest, yet useful, product I've been approached with. Just last week I had some friends over on my rooftop and we popped a bottle of wine. We wanted to bring the rest with us to the beach, but I didn't want to bring one of my fancy wine stoppers. Having a "wine condom" would have been so convenience. They're super easy to carry around, effective, and reasonably priced. Check out the details from the inventors below!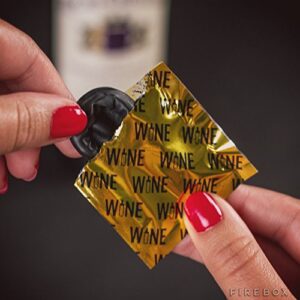 Wine Condoms are the original innovators of the edgy wine bottle stopper that has created a world-wide phenomenon! Packaged and applied like a condom, this spill proof solution to storing an open bottle of wine is the safest and most effective product for preventing unplanned spillage. Unlike corks or decorative stoppers, Wine Condoms seal flush with the rim for easier fridge shelf storage. Wine condoms are made from 100% food grade latex rubber and can be used more than once.
This genius and hilarious product is more than the ultimate protection for one's cabernet- it's a family run enterprise. Launched in early 2013, Wine Condoms are the brainchild of Mitch Strahan, a millennial who chose to forgo college in lieu of entrepreneurship and his single mom Laura Bartlett, a Dallas area stand-up comedian and founder/exec producer of Four Funny Females, an award-winning all-female stand-up comedy troupe. Together Mitch and Laura are on a mission to make the most uptight wine snobs smile – one condom at a time.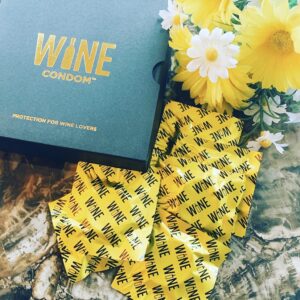 Wine Condoms are sold exclusively at Amazon.com. I've put it on my Chiataglance Amazon Influencer page list at www.amazon.com/shop/chiataglance. They're $15 for a set of 6. Wine Condoms make a great gift for the holidays, hostesses, birthdays, anniversaries, bridal showers, White Elephant parties, or just have some on hand for keeping your corked bottle of wine fresh for you next glass of Chardonnay!

Copyright secured by Digiprove © 2019