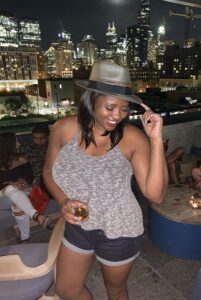 I hit the town over the weekend in an accessory I normally don't wear: A hat! Let me tell you, my Tenth Street Hat really pulled my outfit together and it was the perfect look to take me from day to night. I felt super confident and playful as I went from tropical rooftops, trendy bars, elusive speakeasy's and finished the evening (hat in tow) on a swanky rooftop overlooking the city. (No bad hair days here). 🙂
Tenth Street Hats was founded in 1921 and till this day remains a family run organization. The company operates with expert craftsmen and cutting-edge designers to produce quality products. Whether your looking for a vintage hat, derby head gear, or a casual ball park hat they have you covered. There's over 325 men and women hat styles to choose from. 50 of the styles are new for fall. Prices range from $19.99 to $299.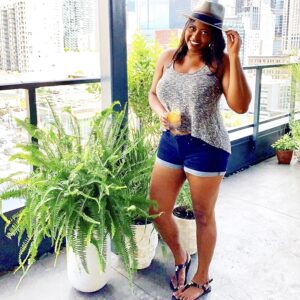 For those like me that might get a bit overwhelmed you can take the style quiz on the site to help you pick the perfect hat for whatever occasion. There's even a section that helps you find your hat size and tips for the perfect fit. Best of ALL…..there's a 30 day no hassle return or exchange policy. #WINNING
Head to tenthstreethats.com to browse through the men and women hat selections. There's definitely a hat for every personality, style, and occasion!
Happy Shopping!!

Copyright secured by Digiprove © 2019