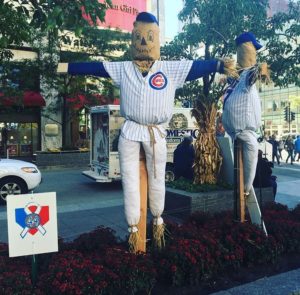 My allegiance always has and always will be with the city of Chicago. When something good happens in our city Chicagoans takes pride and celebrate to the MAX! I'm admittedly more so a Chicago fan than a sports fan. I've been to ALL major sporting events to support my City. Chicago Bears, Chicago Blackhawks, Chicago Bulls, Chicago White Sox, Chicago Fire, and of course I've seen our hometown lovable Winners Chicago Cubs play!
The excitement of the crowd whether at the stadium or our local bars is palpable, I LOVE and FEED off the energy! Well… the energy was high on Wednesday (November 2, 2016) for Game 7 of the World Series. Chicago Cubs vs. Cleaveland Indians were duking it out and adrenaline among the fans was so high as the game went into overtime. The Cubs DELIVRED and were WORLD SERIES Champions after 108 YEARS! Now that's perseverance! 🙂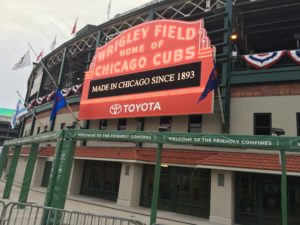 There's something special about Chicago fans. It's more so about being loyal than winning. I'm not saying we like to lose, but we support no matter what. The Cubs winning the World Series is not only a historic event, but it's sentimental as well. During game six of the World Series fans took to the stadium to write messages of support on the stadium walls to the players and to remember those dear to them that aren't around anymore for this mementos occasion. My dad was a huge Cubs fan so I know how it feels for those wishing and wanting their love ones to have been here to witness this victory in the making.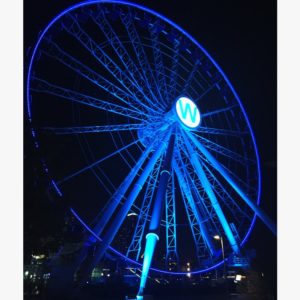 WE rooted, WE flew the "W", and WE'RE World Series CHAMPIONS! From office buildings, to landmarks, to sports bars…everyone was supportive! Celebrate in the WIN by joining Chicago at the Cubs Parade. Here's the route:
The team will leave Wrigley Field at approximately 10:00 a.m., traveling from Addison and Sheffield to Pine Grove and then continue on to Lake Shore Drive. The downtown portion of the parade is scheduled for 11:00 a.m. and will travel along Michigan Avenue between Oak St. and Ohio St. and then along Columbus Dr. between Monroe St. and Balbo Ave, ending at Grant Park at noon for the city's official rally.
2016 World Series facts you may not have known: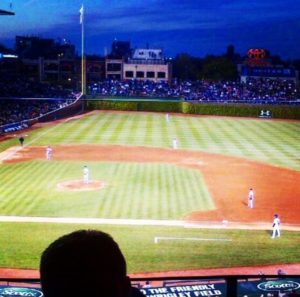 Cubs haven't been in the World Series in 71 Years. The last time the Cubs made it to the World Series was 1945.
The last time the Cubs won the World Series was 1908!
The Cubs have appeared in 11 world series.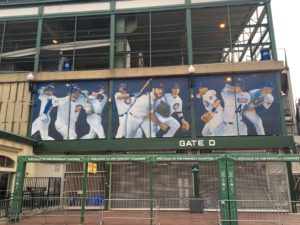 Thanks to the starting lineup Albert Almora, Jake Arrieta, Javier Baez, Dallas Beeler, Arron Brooks, and ALL the Chicago Cubs Players for making this World Series WIN possible!
Till next time folks! See YOU at the Victory parade!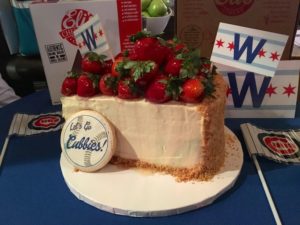 Copyright secured by Digiprove © 2016