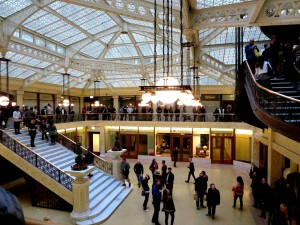 Open House Chicago
Location: Everywhere!
Description: The Chicago Architecture Foundation's Open House Chicago is a FREE festival that offers behind the scenes access to 200 buildings in Chicago and the Chicagoland area. It's completely free and you plan your own itinerary. It's great getting to see the Chicago buildings/landmarks that normally are closed off to the public.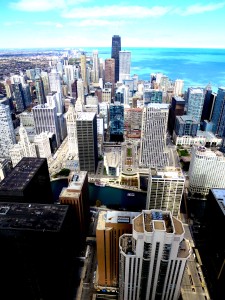 For two days between the hours of 9:00am to 5:00pm you can roam the normally off limits areas of the buildings/landmarks for free. This was my first year participating, but after some research of my own the best advice I got was to START EARLY. Unless you have priority access by being a CAF member you will have to wait in long lines. By starting off early I was able to get more buildings in.
The first day I went with my family and we hit the Pilsen area. We started off at an art studio and explored the ART of Hector Duarte. Hector was actually there and gave us information behind his murals and other landscaping art work.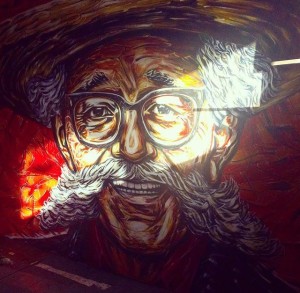 The second day I ventured around my hood and surrounding areas and checked out the Gold Coast, Streeterville, River North, and Loop areas. Below are the sites I saw:
– Aon Center (200 E Randolph Street)
– Chicago Architecture Foundation (224 S. Michigan)
– Columbia Yacht Club (111 N Lake Shore Dr)
– Lake Point Tower (505 N Lake Shore Dr)
– Intercontinental Chicago Magnificent Mile (505 N Michigan Ave)
– Metropolitan Club at Willis Tower (233 S. Wacker Drive)
– Radisson Blu Aqua Hotel (221 N. Columbus Drive)
– The Rookery (209 S. Lasalle Street)
– Union League Club (65 W Jackson Blvd)
– Virgin Hotels Chicago (203 N Wabash Avenue)
– W Chicago Lakeshore (644 N Lakeshore Drive)
– Eight O Five (805 N. Lasalle Drive)
– Godfrey hotel (127 W Huron Street)
– The Drake Hotel (140 E Walton PL)
– Hector Duarte's Studio (1900 W. Cullerton Street)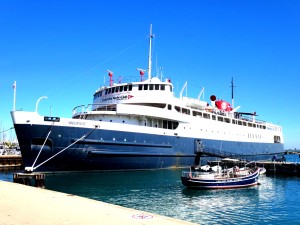 If you're curious my favorite sites were the Aon building (beautiful views from the 71st Floor) and the Columbia Yacht Club.
My advice for next year is the following:
1) Dress for the weather. The first day I didn't bundle up, so I had a hard time enjoying the outdoor sites.
2) Explore more….I was focused on seeing the normally closed off areas of buildings I frequent often. Now that that's checked off my list I plan on exploring more neighborhoods next year.
3) Plan an itinerary – a lot of the sites are really close to each other and if you have a location plan in mind you can check off more sites on your list faster
4) Relax – Main point is to have fun and learn a little more about Chicago Architecture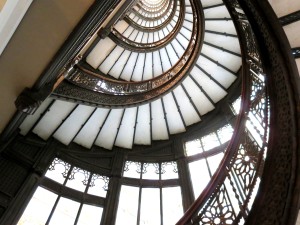 I could go on and how about how much fun I had, but the site does such a good job explaining. Visit openhousechicago.org to find out more information. Can't wait to go again next year!!
Explore Chicago!
Tavi J

Copyright secured by Digiprove © 2015