Ready to sport your derby attire for a good cause???
Event: Leading Ladies Luncheon
Address: Chez Chicago – 247 E Ontario, 2nd Fl, Chicago, IL 60611
Date: Saturday, April 29th, 2017
Time: 12:00pm to 2:30pm
Cost: $50 (Tax Deductible)
Attire: Derby Attire
Tickets: Click HERE
The Mother's Day Initiative kicks off with the Pre-Derby Hat & Tea Luncheon which will be held from 12:00-2:30pm at Chez Chicago. The Luncheon will be hosted by Michelle Relerford, Weekend Anchor for NBC 5 Chicago News and will include keynote speakers: Stacey Flowers, TEDx Talks Speaker and founder of The Happy Conference; Katy Lynch, CEO of Techweek; Jeannine Turner, MD, Cardiologist at Cardiac Wellness Consultants, SC and National Speaker for Go Red for Women; and Bela Gandhi, Founder and President of Smart Dating Academy, also seen on Steve Harvey Show, NBC Today Show, and Good Morning America. It will also include a spring fashion show hosted by Lourdes Duarte, WGN Anchor.
A Better Day with Julie, the Daisie Foundation, Dress for Success, and other nonprofit organizations are joining forces to give 150 mothers in Chicago the makeover of their dreams at Chez Chicago.
See you there!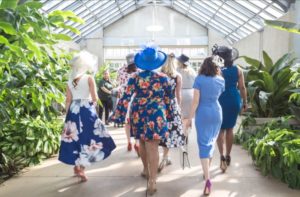 Copyright secured by Digiprove © 2017