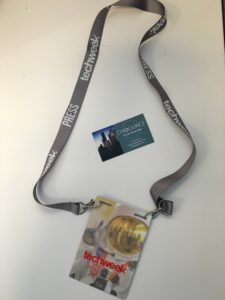 Event: 2016 Chicago Techweek
Where: ALL Over Chicago
When: June 20th – June 26th
Great for: Everyone
Description:  Techweek Chicago is a week long celebration that hosts numerous tech events, conferences, networking, and after parties. The goal is to make the world a better place through tech entrepreneurship.
Those that know me know that I am FAR from tech Savvy. 🙂 In fact I was probably one of the few that hung on to the dial up internet. With that said I have much respect for those concurring the Tech world and coming up with innovative ways to make our lives easier. I have many friends that are doing great things in the tech industry and my mission during tech week is to educate myself and learn more about the technology advances coming our way. Feel free to follow me along this week on social media @Chiataglance and let's check out Techweek together.
Check out the press release below on what participants can expect during tech week Chicago. Here's the link to buy tickets. http://techweek.com/chicago-tickets/
Press Release
Techweek Arrives in Chicago, Announces Techweek100 List, New Speakers & Sponsor Weeklong Celebration of Chicago Tech, June 20-26
Chicago, IL (June 1, 2016) — Techweek is returning to Chicago for the sixth year in a row this summer, June 20-26, offering a roster of new and exciting speakers, a revamped Techweek100 award list and new presenting sponsor, Capital One.
Techweek Chicago plans to bring together entrepreneurs, visionaries, influencers and thought leaders who can help make the world a better place through tech entrepreneurship. Throughout this weeklong celebration, the conference will host numerous events, which include interactive workshops, a hackathon, startup pitch competition, entrepreneur expo, networking events of all sizes, educational speaker panels and individual speeches from industry leaders. The first round of speakers announced so far include Howard Tulmen (1871), Eddie Lou (Shiftgig), Kris Hammon (Narrative Science) and Alex Niemczewski (Ballot Ready). The full schedule, which will be updated throughout the month, can be found on the Techweek Chicago website.
This year, Techweek Chicago will be honoring outstanding members in the Chicago tech community for their successes and promising company developments in this year$B!G(Bs Chicago Techweek100 list, sponsored by United Airlines and Loud Interactive. The 2016 honorees include many new and exciting companies, as well as a revamped structure that spotlights the various important roles needed to create a robust, flourishing innovation ecosystem. Techweek100 now recognizes three categories of honorees, selected by the Techweek team and community advisors, including Howard Tullman (1871), Sonali Lamba (Brideside), and Ablorde Ashigbi (Pritzker Group Venture Capital). You can find the full list of winners here and they were categorized as follows:
Innovators (50 companies) — With a seat at the center of the ecosystem, innovators keep the tech community evolving and moving forward by generating bold new ideas and challenging industry status quos. The Innovators of Techweek100 are companies, both established and startups, that are actively shaping the future via new thinking. Innovators recognized in Chicago this year include well-established industry pillars like Avant, Trunk Club and Sprout Social, as well as startups such as BallotReady and Pearachute.
Cultivators (25 organizations) — Cultivators are the support system of tech entrepreneurship, making dedicated efforts to grow the resources available to Innovators. The Cultivators of Techweek100 include VCs, incubators, educational institutions and other local organizations, such as the Hyde Park Angels and Girls Who Code.
Ambassadors (25 individuals) — As notable leaders in the tech industry, Ambassadors act as spokespeople and thought leaders for the community, which can include founders, influencers and other prominent voices acting as positive voices of change. This year$B!G(Bs Ambassadors include Amanda Lannert (CEO of Jellyvision), Hardik Bhatt (CIO of the State of Illinois) and Brad Serot (EVP Advisory & Transaction Service, CBRE).
"Chicago is the place where Techweek began, so the city has always been very close to our hearts," said Amanda Signorelli, CEO of Techweek. "Over the past few years, prominent voices in tech have started including Chicago in conversations with Silicon Valley and other top technology hubs. It is our goal to do everything we can to help entrepreneurs from Chicago find the keys they need to succeed."
Capital One will be sponsoring the entire second day of Techweek Chicago, on Tuesday, June 21, and will kick off the day by hosting a forum solely dedicated to $B!H(Bdiversity in tech$B!I(B at the Capital One office in downtown Chicago. Guests can attend this event by purchasing either a Fest or All Access pass.
Techweek Chicago 2016 is one of eight conferences across the country, with other cities such as Detroit, Kansas City, Los Angeles, Miami, New York and Toronto. For more details about Techweek Chicago or other events throughout the country, visit www.techweek.com.
About Techweek
Techweek is a seven$B!>(Bday conference, expo and festival where entrepreneurs, tech visionaries and thought leaders gather together to enable to innovation ecosystem in the cities of Chicago, Detroit, Kansas City, Los Angeles, Miami, New York and Toronto. Techweek curates a compelling programming that allows a global spotlight to shine on each ecosystem and its leaders. Past speakers include Rahm Emanuel (Mayor, Chicago), Travis Kalanick (CEO, Uber), Craig Newmark (Founder, Craigslist), Dan Gilbert (Founder, Quicken Loans), Jonah Peretti (Founder & CEO), Susan Paley (First Employee and Former CEO, Beats by Dr. Dre), Peter Diamandis (Founder, X PRIZE) and Pitbull (World renowned musician). The Techweek expo has gathered more than 200 sponsors, including companies such as Google, American Airlines, Microsoft, Motorola, Redbox, Uber, Yelp and WordPress.

Copyright secured by Digiprove © 2016