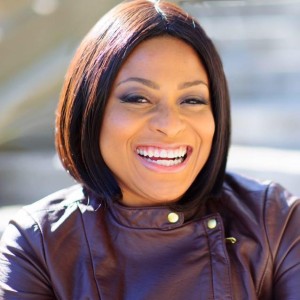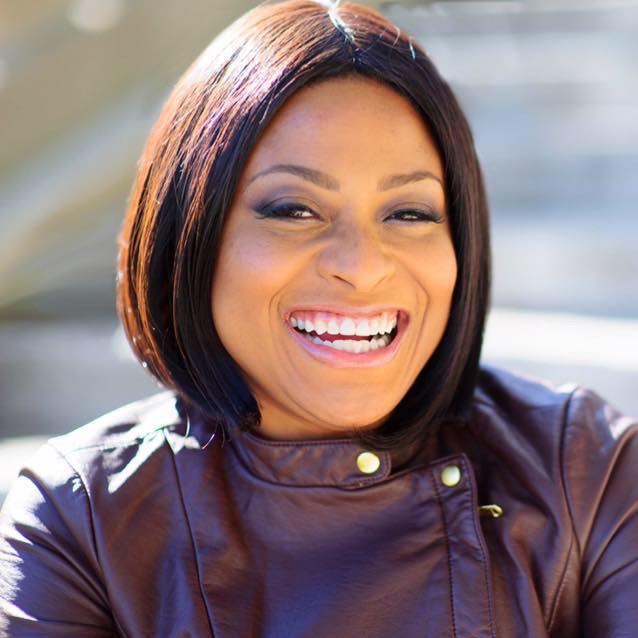 Description: A Better Day with Julie is a weekly show that focuses on beauty/fashion deals and steals for the everyday woman.
Julie Hightower is the founder and host of A Better Day with Julie. The show has been in production for 5 months, but already she's covered a lot of ground and has helped women become better versions of themselves.
Julie grew up in St. Louis and then relocated to the great city of Chicago after college. (Side note: all people with great taste end up in Chicago :)). Julie has always been passionate about fashion on a budget. When the opportunity presented itself she decided to seize the moment and share her knowledge of finding a great deal with the rest of the world. She then put her passion and exuberant personality to work and created the talk show A Better Day with Julie.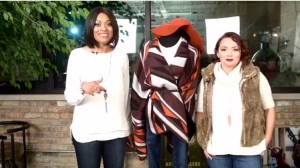 A Better Day with Julie airs on YouTube every Monday at 7:00pm Central. The show features empowering women with hands on experience in the fashion/beauty industry. Whether you're petite or plus size, glamourous or natural, prefer flats or heels…..she's got you covered. The episodes offer a wide range look into the everyday women's concerns and offers solutions from industry experts. The main goal though is to appreciate ourselves as women. To know we are worth making our outside look as good as our inside. Julie shows you how to focus on your best features and to creatively look like a million dollars on an "average" woman budget. Even if your budget is "average" she shows you that your taste can still be extraordinary and it's important to bring out our uniqueness.
Why is Julie Hightower of A Better Day with Julie a Chicagoan you should know?
I have a heart for people. Helping women in particular is a passion of mine. I want the everyday woman to feel good on the inside and celebrate their beauty on the outside. I enjoy having a platform that allows me to highlight women and a place where we can tune in to encourage each other. A Better Day with Julie has given me an environment to be a cheerleader, mentor, and voice for women.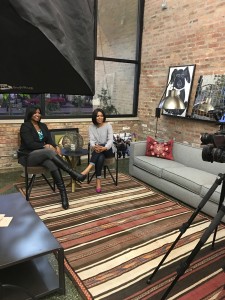 In 2016 Julie plans to dive more into her philanthropic efforts. A couple years ago she organized a team to pamper women at two different shelters. She enjoyed that experience and plans to have many more like it this year.
I've had a chance to team up with Julie and do a piece for her show. I can tell you Julie definitely possesses the Chicagoan spirit. Hard worker….check, fashionable….check, inspiring….check, and wanting to uplift the human spirit….definite check. What does this all mean…..well you should CHECK OUT her show! Become a subscriber and stay on top of the fashion/beauty trends that will for sure have you feeling good on the inside and rocking the beautiful person you are on the outside. Abetterdaywithjulie.com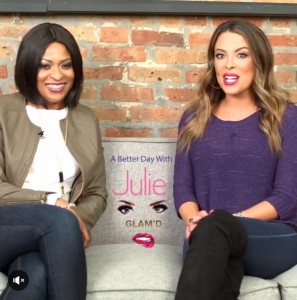 ChiAtAGlance and A Better Day with Julie want to help one lucky woman ring in the New Year with a FREE complimentary makeup session from highly sought after National Celebrity Makeup Artist Gabrielle Raguso of GLAM'D!!!!
For Entry go to @chiataglance on Instagram or www.facebook.com/chiataglance. Good Luck!! Winner will be announced Wednesday, January 6th.
Free Complimentary Session will be held at:
Glam'd
351 W Chicago Avenue
Chicago, IL 60654
Update: Chi@Glance interviewed Julie Hightower of A Better Day with Julie. Episode aired 2/8/2016. Watch full episode below.

Copyright secured by Digiprove © 2016