Tavi J. Interviews Food Network Chef Tyler Florence regarding his film "Uncrushable"
Link for article: http://chiataglance.com/2019/03/tavi-j-interviews-chef-tyler-florence-regarding-his-film-uncrushable/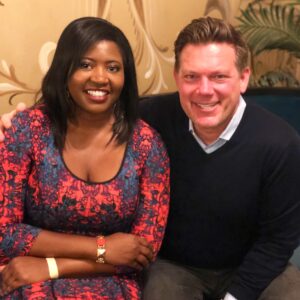 Tavi J. is quoted in the National Newspaper "The Jamaica Observer" for her attendance at the Sobe Wine & Food Festival "Taste of Jamaica" Event in Miami.
Tavi J. makes an appearance on ABC 7 Chicago Heart and Soul series to discuss 40 under 40 Wine Enthusiast Tastemaker Sommelier Derrick C. Westbrook.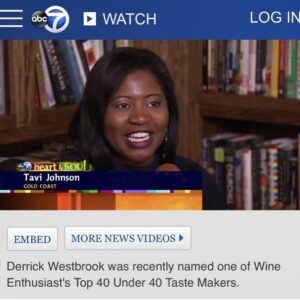 Tavi J. Interviews Celebrities at the Star-Studded Gateway for Cancer Cures Research Gala 2018
Chi@Glance named Top 35 Chicago Things-To-Do and Travel Blogs 2018 by FeedSpot
https://blog.feedspot.com/chicago_things_to_do_blogs/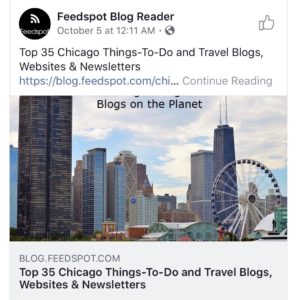 Chi@Glance talks Blogging 101 on the Loni Swain Show Podcast
https://www.loniswain.com/blog-1/2018/9/5/blogging-101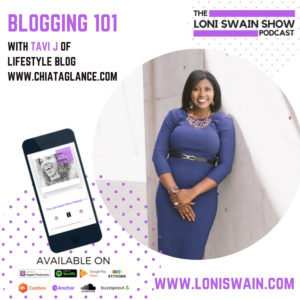 Chi@Glance named Top 20 Chicago Lifestyle Blogs to follow in 2018 by FeedSpot
https://blog.feedspot.com/chicago_lifestyle_blogs/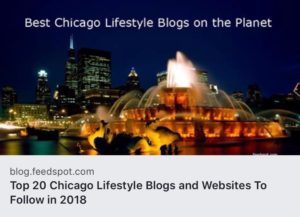 Tavi J. featured in Voyage Chicago for being a Chicago Trailblazer/Influencer
http://voyagechicago.com/interview/life-work-tavi-johnson/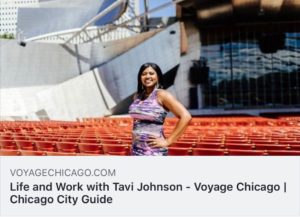 Cheryl Hanson Leahy Styles Tavi J for the Holidays on The Jam TV Show
Tavi J. Interviews Celebrities at the Star-Studded Gateway for Cancer Cures Research Gala 2017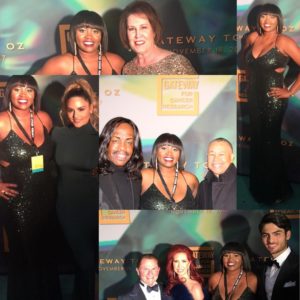 Tavi J. Attends the Starz TV Show POWER Season 4 Chicago Premiere. Read article HERE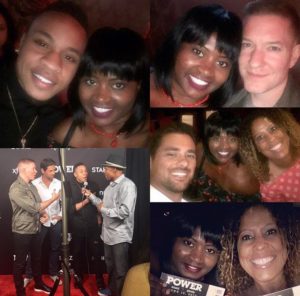 Tavi J. Interviews Media Personality Showbiz Shelly from B96
https://showbizshelly.com/showbiz-shelly-spotlight-feature-on-chiglance/
To read article click HERE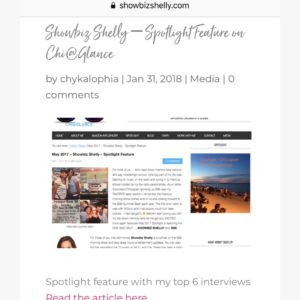 Tavi J. Interviews celebrities on the red carpet at the Star Studded Gateway to Cancer Research Cures Gala 2016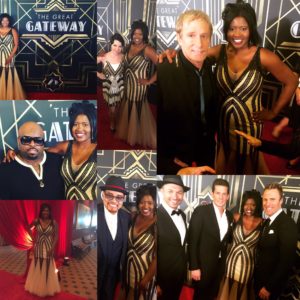 Tavi J Interviews Julie Hightower from "A Better Day with Julie"
Check, Please Season 14 – Episode 12: Tavi J Recommends restaurant La Sirena Clandestina

Copyright secured by Digiprove © 2015-2019