ESQUIRE on Oak Street has officially launched happy hour…and they'll be opening a bottle (or more) from their collection of rare and cult wines from around the world (wines that you could never get by the glass)!  You'll find yourself saying "I Can't Believe They Opened This!"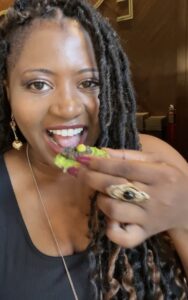 Some of the wines featured are:
Dominus Estate Bordeaux Blend, Napa Valley 2007
Argiano Brunello di Montalcino, Toscana 2014
Quintessa Bordeaux Blend, Rutherford, Napa Valley 2014
Ramey Cabernet, Napa Valley 2016
Gaja Brunello di Montalcino, Toscana 2015
Flowers Pinot Noir 'Camp Meeting Ridge', Sonoma Coast 2013
Staglin Estate Chardonnay, Rutherford, Napa Valley 2015
The wine collection has received multiple "Best of" awards from Wine Spectator, and is housed in an elegant-yet-massive 50-foot tower suspended from the ceiling.
PLUS!! The setting is stunning – from the patio overlooking Oak Street to the venue's stunning bubble bar; the food is awesome and each item features a wine pairing; the amazing wine-centric cocktails were developed by mixology wizard Mike Ryan… and you can experience one of their "I Can't Believe They Opened This" wine tasting moments!
"The Perfect Ten" Happy Hour menu is available Monday through Friday from 3 – 6pm. Elevated bites for $10 can be paired with a $10 glass of wine. There's even $10 craft cocktails available!
Esquire by Cooper's Hawk
58 East Oak Street, Chicago IL

Copyright secured by Digiprove © 2022