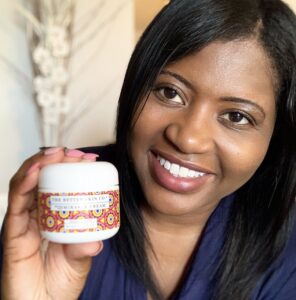 Having clear and healthy skin is more important than ever! I don't know about you, but since we started wearing masks I don't wear foundation anymore. It just gets too hot! Only thing I'm doing socially is outdoor dining and when I get to the table at the restaurant I want to feel comfortable taking my mask off and showing the world my natural skin. 🙂
I was excited when The Better Skin Co. reached out to me to review their products. I always believed that less is more and I love their philosophy, "It's what is in your products that counts, not how many products you use."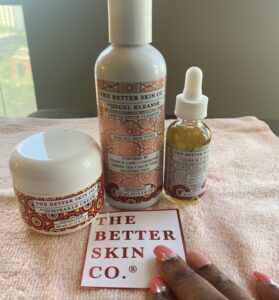 The Better Skin Co. follows the Whole Foods Clean Label list and they leave out any ingredients deemed unworthy of clean products. All ingredients are posted on the site and include an ingredient dictionary for further clarification.
The products were founded in 2015 by Natalya Rachkova and Murphy D. Bishop. Natalya operates an aesthetician practice where the "Magic" cream is used. I love that the products are for ALL skin types and especially for those with dry thirsty skin. The products are Vegan, made in the USA, multi-purpose, clean formulas, cruelty free, paraben free, and gluten free.
I decided to try out the following:
Better Skin Mirakle Cream: ($36) This cream won "Best Face Care" at the clean beauty awards in 2017. Thanks to my mom I'm lucky I'm not dealing with fine lines and wrinkles (just yet) but my skin tone is uneven. I felt like the product evened my skin tone and made by skin appear more radiant.
The Better Skin Gel Kleanse: ($22) A gentle gel cleaner formulated with charcoal, French lava, green tea, and aloe to detoxify and cleanse the skin. My skin felt refreshed, moisturized, and silky smooth.
Better Skin Epik C Serum: ($38) – This product is a power trio complex of Vitamin C and two French Plant-based actives. Vitamin C promotes a youthful, healthy glow and the French Plant based actives work to keep your skin looking tighter and brighter. I felt like all was achieved! Especially the fresh glow it gave me!
Ready to make your skin better? Check out ALL the products The Better Skin Co. has to offer HERE!
Thebetterskinco.com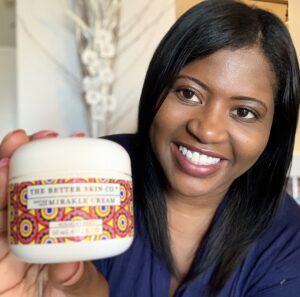 Cue the confetti! The clean, vegan and cruelty-free brand The Better Skin Co. is launching their biggest sale of the year! From August 3rd through August 16th, receive 25% off site wide with the code TBSCFAM.
Spend $30 and you'll also receive a Free Mini Better Skin Gel Kleanse. Free shipping can be yours, too, once you hit $75!

Copyright secured by Digiprove © 2020