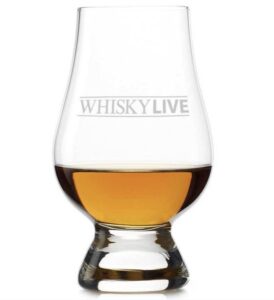 Event: Whisky Live Chicago 2019
When: Thursday, November 7th
Where: Artifact Events
Address: 4325 N Ravenswood Avenue, Chicago
Time: 6:00pm to 10:00pm (VIP starts at 5:00pm)
Cost: $119 Full Whisky Experience; VIP $199
Tickets: Click HERE
Website: http://www.whiskylive.com/events/usa/chicago
Limited Time: Full Whisky Experience Tickets Discounted to $21 with PROMO code WM21!!! Click HERE
At Chiataglance we LOVE our Whisky, so I'm super excited to check out the world's premier whiskey tasting show, Whisky Live. Whisky Live is coming to Chicago on Thursday, November 7th. Producers from four corners of the globe will gather to showcase rare, unique, and hard to find whiskeys, as well as some of the more mainstream brands you would expect to find in specialist whiskey retailers. There will be producers from Spain, the USA, Australia, Taiwan, Japan, Ireland, Scotland, and many other producing nations. For a listing of exhibitors click HERE.

This is a unique international whiskey experience not to be missed, whether you're an avid enthusiast or new to the exciting world of whiskey. Tickets to Whisky Live include: entry, Whisky Live Glencairn glass, unlimited pourings and food. There are also VIP tickets available which include unlimited access to *exclusive pourings, early entry to the show (5pm), plus a free digital subscription to Whisky Magazine.
There will also be masterclass sessions showcasing rare and exclusive whiskies which will not be able on the stands. Attendees are encouraged to visit these sessions, which are free of charge, and hosted by the brand ambassadors.
See you there!

Copyright secured by Digiprove © 2019