Lights, Camera…….NAPKIN!!!! Do you have your Chicago Gourmet tickets yet?!? Today I attended the press announcement of the 2019 encore events and their HOTTT! Check out the details below!!
 BON APPÉTIT PRESENTS CHICAGO GOURMET RAISES THE CURTAIN ON NEW EVENTS
Encore Event Tickets on Sale Now
Bon Appétit presents Chicago Gourmet gives guests a true backstage pass to some of the most exclusive, entertainment-packed events taking place throughout Chicago Sept. 24 – 29. The 12th year of Chicago Gourmet is better than ever with nine encore events celebrating the Lights, Camera, Napkin! theme. Founded by the Illinois Restaurant Association and produced in partnership with title sponsor Bon Appétit and presenting sponsor Southern Glazer's Wine & Spirits, guests will have the opportunity to rub elbows with chefs, sommeliers and mixologists while enjoying some of Chicago's most sought-after entertainment experiences.
The week-long event kicks off with a true VIP evening at the theatre to see the one-and-only "Hamilton" with Chef Rick Bayless, complete with an exclusive Q&A with a cast member after the show. Inspired by everyone's favorite mob movie, Italian Feast on the Odyssey Chicago River will have guests saying "arrivederci" as they set sail; Jeff Mauro hosts a star-studded Jef Comedy Jam at Theater on the Lake; and Chef Sarah Grueneberg will spice things up with The Big Chill(i): Gourmet Chili Cook-Off on the Harris Theater Rooftop. Returning by popular demand are favorites Battle of the Masters and Rise & Shine Gourmet along with other not-to-be missed revelries.
Take advantage of all the festivities throughout the city with events on sale now including:
Grand Cru, presented by UnitedHealthcare, tickets, gourmet travel packages with accommodations by Hyatt Regency Chicago, Langham Chicago and Fairmont Chicago, and select encore event tickets are all available to purchase now. Tickets for Hamburger Hop, presented by Buckhead Meat of Chicago and Blue Moon Brewing Co. and Late Night Gourmet presented by Chicago magazine, will go on sale in August.
For more details and to buy tickets, visit chicagogourmet.org. Questions regarding ticket sales may be directed to chicagogourmet@illinoisrestaurants.org or (312) 380-4137.
See you there!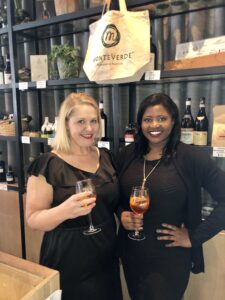 Copyright secured by Digiprove © 2019