"I'm from a city in the Midwest best city in the whole wide wide world!" Oh, I have so many memories of attending Lupe Fiasco concerts back in the day. Well guess what he's performing live in Chicago at Tunnel for NYE! Check out all the details below!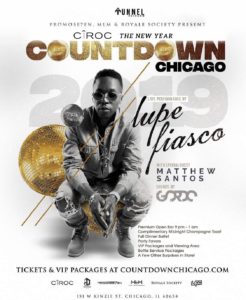 LUPE FIASCO PERFORMS LIVE ON NEW YEAR'S EVE AT TUNNEL
Ciroc The New Year: Countdown Chicago also welcomes Grammy nominated artist Matthew Santos
Tunnel Nightclub, nestled above Old Crow Smokehouse in River North, announces a special New Year's Eve performance by Lupe Fiasco on Monday, December 31. The Chicago native rapper will perform for 600 guests in Tunnel's intimate cocktail lounge and nightclub. Grammy nominated singer and songwriter Matthew Santos will also perform along with other surprise guests. Along with the live music, partygoers will enjoy an impressive light show as Chicago's DJ Gordo spins at Tunnel's LED and metal plexiglass-framed DJ booth while changing LED lights hang overhead and a twelve-panel video wall provides an added audio-visual experience.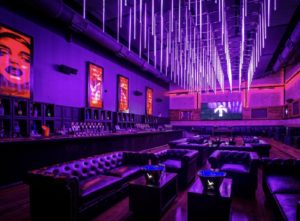 General admission tickets will start at $125 and include a 4-hour premium bar package from 9 p.m. to 1 a.m., lavish food buffet, party favors, live performances and a champagne toast at midnight. VIP tickets start at $300 and include the general admission package plus a meet and greet with Lupe Fiasco, access to a VIP balcony and artist lounge, a private bar and a dedicated food buffet. Tickets are available by visiting: http://countdownchicago.com/. Table reservations and bottle service are also available by contacting Paulalqas@promose7en.com.
Ciroc The New Year: Countdown Chicago is presented by Promose7en, Royale Society Nightlife, and Music Life Management, and is sponsored by Ciroc Ultra-Premium Vodka and Deleon Tequila.
TUNNEL
151 W. Kinzie St.
Chicago, IL 60654
773.348.8899
www.tunnelchicago.com

Copyright secured by Digiprove © 2018