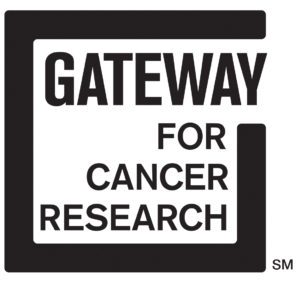 Event: Gateway for Cancer Research
Star-studded Gala
Theme: "The Greatest Gateway"
When: Saturday, October 20th
Where: Sheraton Grand Chicago
Address: 301 East North Water Street, Chicago
Time: 6:00 pm Cocktail Hour 7:00pm Main Event
Tickets: $1000
Ticket Purchase: events@gatewaycr.org or call 866-932-4208
The Gateway For Cancer Research Gala is back with an impressive line up of stars. The headliner this year will be musical legend Brain McKnight. I am so happy to be interviewing again for this awesome event for a great cause. All proceeds from the Gala will help support Gateway for Cancer Research. Read on below for the complete star-studded line up and details of the event.
GATEWAY FOR CANCER RESEARCH INVITES YOU TO STEP RIGHT UP FOR
"THE GREATEST GATEWAY"
ON SATURDAY, OCTOBER 20 AT THE SHERATON GRAND CHICAGO
 BRIAN MCKNIGHT HEADLINES THE EVENING OF THE BROADWAY STYLE
STAR-STUDDED GALA
Richard J Stephenson, Cancer Treatment Centers of America (CTCA) and Gateway for Cancer Research (Gateway) Founder and Chairman and Dr. Stacie J. Stephenson, CTCA Chairman Functional Medicine and Director, Gateway for Cancer Research Board, announce an evening to amaze, "The Greatest Gateway," benefitting Gateway, a non-profit organization dedicated to funding transformational cancer research. Inspired by the magic and wonder of the Oscar-nominated film The Greatest Showman, the annual Chicago Cures Gala will be held on Saturday, October 20, 2018 at the Sheraton Grand Chicago, 301 East North Water Street, Chicago.
Presenting sponsors Richard J Stephenson and Dr. Stacie J. Stephenson will celebrate another year of Gateway-funded breakthrough clinical cancer research trials at institutions across the world.
Step right up to an awe-inspiring evening of world-renowned entertainment, featuring musical legend Brian McKnight, who has released 19 albums to date over the past twenty-five years, selling more than 30 million albums worldwide and receiving 16 Grammy Award nominations.
Celebrity host Melissa Peterman, actress and comedian best known for her roles in the television comedy series Reba and Baby Daddy, will ringmaster the night's events beginning with a full Broadway style performance by 11 year old, America's Got Talent's youngest finalist and Golden Buzzer winner, Angelica Hale and universal recording artist Fernando Varela, who has stunned audiences as a classic modern day tenor and has performed with some of the greatest voices of our time including Lionel Richie and Neil Diamond. The thrills continue with the international five-piece acoustic party band The London Essentials; American Idol finalist and star of the new Netflix show "Westside" debuting on November 9th, Pia Toscano; and electrifying pianist, recording artist and composer William Joseph who has shared the stage with such greats as Beyoncé, John Legend and Michael Bublé; with international virtuoso violinist Caroline Campbell, also known as the "violinist to the stars," who has appeared at Carnegie Hall and the Kennedy Center and has performed duets with Andrea Bocelli, Sting and David Foster. This night full of surprises will end with high energy, dance band Montreal Rhapsody Orchestra.
Cocktail hour begins at 6 p.m. followed by The Main Event at 7 p.m. with a unique culinary designed by premier Chef Markus Ford.
Tickets are $1,000 per person. Sponsorships begin at $10,000. For sponsorship opportunities, contact events@gatewaycr.org or call 866-932-4208.
All proceeds from "The Greatest Gateway" will help support Gateway for Cancer Research, where 99 cents of every dollar funds Phase I and Phase II trials across cancer types, including breast, blood and lung cancers.
To purchase 2018 "The Greatest Gateway" tickets contact events@gatewaycr.org.
For more information about Gateway for Cancer Research and the clinical research trials it funds, visit www.GatewayCR.org and follow the conversation online at #DemandCures.
ABOUT GATEWAY FOR CANCER RESEARCH
Gateway for Cancer Research℠ is a nonprofit 501(c)(3) organization committed to funding innovative cancer research that helps people living with cancer to feel better, live longer and conquer cancer TODAY! Thanks to generous underwriting, 99 cents of every dollar Gateway receives directly funds Phase I and Phase II cancer clinical trials at leading research institutions across the country and abroad. Since 1991, Gateway has supported more than 150 clinical trials and funded over $75 million in breakthrough cancer research. Get involved today by visiting www.GatewayCR.org, like us on Facebook at facebook.com/demandcures and join the conversation on Twitter at @DemandCures, #BeAGateway.

Copyright secured by Digiprove © 2018