Event: Happy Place
Description: An Interactive pop-up experience
When: June 28th – August 6th
Where: 1004 N Elston Ave, Chicago, IL
Tickets: https://www.happyplace.me/tickets/
Cost: $30 to $35.00 + a $2.50 ticketing fee

Can you use a little happy?!? 🙂 Well you're in luck because Happy Place is in town! Happy Place is an interactive pop-up experience with larger-than-life installations and multi-sensory themed rooms. The 20,000 square foot interactive exhibit is filled with vibrant photo opportunities (especially for the selfie lovers). This is an instagrammers dream world!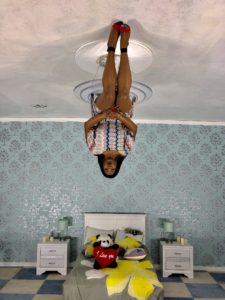 At Happy Place you'll be able to partake in quirky experiences in 13 artistically designed rooms, shoot photos in a golden wonderland Super Bloom Room, stand in the middle of the world's largest indoor Confetti Dome surrounded by half a million pieces of confetti, jump from a double rainbow into a pot of happiness, and pose inside HAPPY PLACE's signature rubber ducky tub of fun. Those who work up an appetite can also enjoy specially crafted bites featuring a variety of delicious happy-themed items to ensure your taste buds are also smiling. The full experience will take about an hour to get through.
I attended the media preview and brought along fellow blogger Jannis Jay with me. We had a super fun time coming up with poses and making our way through the exhibit. Check out our fun photoshoot below! For more details on Happy Place head to www.happyplace.me.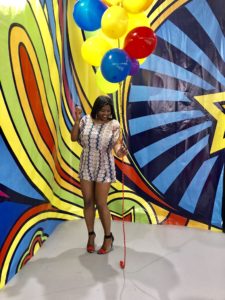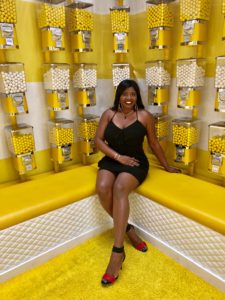 There's treats for those that are hungry!!!
All photos of Tavi J. were taken by Jannis Jay (Instagram @JannisxJay).

Copyright secured by Digiprove © 2018