By now we all know we have to watch out for what we put into our bodies. I have started consciously making the effort to use more organic or healthier substitute options. As a big tea fan….I don't like drinking it plain. 🙂 Starting off I loaded up my tea with tons of sugar and honey and slowly realized that wasn't the healthiest way to go. So I backed off the sugar and just tried using Honey. That is made possible with Catskill Honey! It provides just the right amount of sweetness!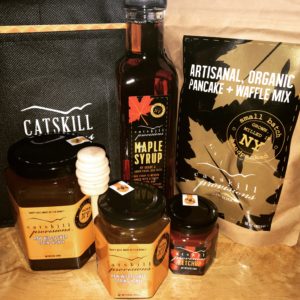 For those of you not familiar with Catskill Provisions it's an ALL-Natural Organic Gourmet Foods & Spirits Product line based in upstate New York. I met the Proprietor of Catskill Provision, Claire Marin at the 2016 Chicago Independent Spirits Expo. I tried her Honey Whiskey and I was hooked. Not to sweet, but great flavor! From there I tried a whole range of her other products. I love that the company is built upon community. Claire built her company using resources in the community from the hives, maple trees, and local farmers.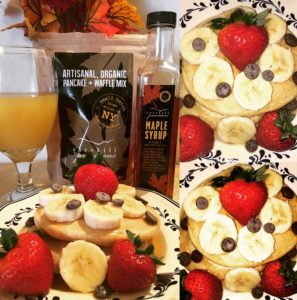 The company foundation is built around Honey! Claire tends over 300 beehives. The raw honeys and pure maple syrups are highly acclaimed. The companies continued goal is to produce and procure 100% sustainable, raw, organic, and local food products.
From Syrup, to pancake mix, to Whisky, to sauces…..Catskill Provisions has you covered. Go online to see where you can pick up their products or better yet ORDER ONLINE!
http://catskillprovisions.com/
Check out the Gallery below of what I made using Catskill Provision Products! Enjoy 🙂

Copyright secured by Digiprove © 2016