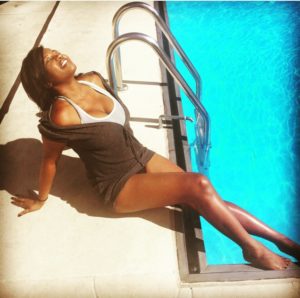 Ahhhh… walking the streets in sandals, feeling the wind in your hair zipping down lake shore drive, dipping your toes in water, reading on the deck, picnics in the park, summer dresses accompanied by Sunday brunches. At the end of each summer I always say "Where did it go??????" As a Chicagoan you know what's next, so you cherish each and every last day of summer.
Before the leaves turn colors here's my top 10 things you want to do NOW!
The Beach
Duh? So obvious, but at the end of each summer I realize I've only been about 2 or 3 times. Be more adventurous and check out a beach you haven't been to yet.
Montrose Beach – 4400 N Lake Shore Drive
North Avenue Beach – 1600 N Lake Shore Drive
Oak Street Beach – 1000 N Lake Shore Drive
31st Street Beach – 31st Street and Lake Shore Drive
57th Street Beach – 5700 S Lake Shore Drive
63rd Street Beach – 6300 S Lake Shore Drive
Movies in the Park
There's so many places around the city that host outdoor movie events. The one in particular I'm thinking of though is at Millineum Park.
http://www.chicagoparkdistrict.com/events/chicago-onscreen/
Summer Dance
I'm ashamed of myself I haven't made it this summer to enjoy free dance lessons and fun in the park. Hopefully I can make it out here. Last chance is September 11th.
http://www.cityofchicago.org/city/en/depts/dca/supp_info/chicago_summerdance.html/
Work out in the Park
Minus well take advantage of this warm weather and get a good work out in outdoors!
http://www.cityofchicago.org/city/en/depts/dca/supp_info/millennium_park4.html
Dining Alfresco or a picnic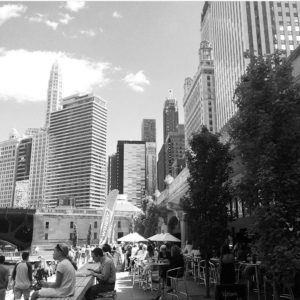 Ummm….you do realize pretty soon you'll be eating all your meals indoors right? So whether it's going to the Chicago River walk for a bite during lunch or taking your happy hour to an outdoor eatery. Just do it. For recommendations check out my reviews at Tavij.yelp.com
Outdoor Jazz Series
Two in particular I want to do and still haven't made it around to:
Jazzin' at the Shedd – Shedd Aquarium
http://www.sheddaquarium.org/jazzin/
Jazz on the Terrace – Museum of Contemporary Art
https://mcachicago.org/Programs/Music/Tuesdays-On-The-Terrace
Get on a Boat!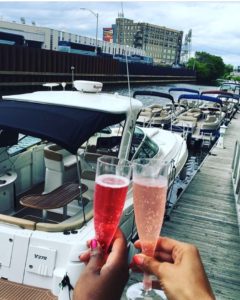 Whether it's to watch the fireworks, a boat tour, dinner on a boat, or if you're lucky enough a private boat ride/dock situation with your friends. Just do it! So well worth it!
Boat Tour
https://www.viator.com/Chicago-tours/Day-Cruises/d673-g3-c7?pref=204
Vantage Boat Tours – Rent a boat with your friends
http://www.vantageboatshare.com/
Rooftops
View, drinks, food, and friends. What's not to like? Here's the one's I frequent the most.
Roof at Wit Hotel – 201 N State Street
LH at London House – 85 E Wacker
Vertigo at Dana Hotel – 2 W Erie
IO at Godfrey Hotel – 127 W Huron
Cerise at Virgin Hotel – 203 N Wabash
J Parker at Hotel Lincoln – 1816 N Clark Street
Chicago Water Taxi Ride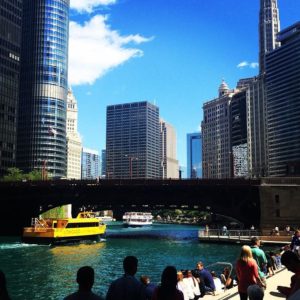 Cheap Inexpensive way to get around on the lake. Take it to China Town for some good food.
Start planning your winter vacation!!!!
Ummm….don't let the winter stop you from seeing the sun. Get your friends together now and start planning your winter vacation. My goal is to be someplace warm every January…..Hello Costa Rica! 🙂
Be safe and keep enjoying summer to the fullest!

Copyright secured by Digiprove © 2016