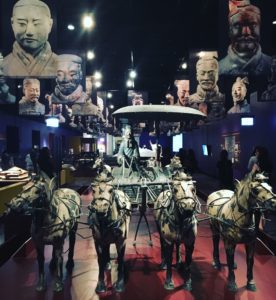 Event: China's First Emperor and his Terracotta Warriors Exhibit
Where: The Chicago Field Museum – 1400 S Lake Shore Drive., Chicago, IL 60605
When: March 4th 2016 – January 8th 2017
Great for: Everyone
Description:  China's First emperor, Qin Shihuang, planned to spend his afterlife buried in a luxurious tomb, surrounded by ALL his worldly treasures. To guard his mausoleum, he commissioned an army of terracotta warriors unlike anything seen before or since. The Chicago Field Museum gives visitors a look into one of the world's most well-known and prized antiquities.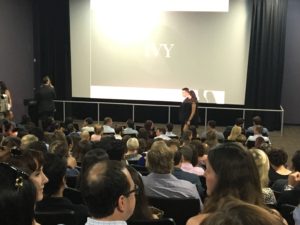 I took a visit to the Chicago Field Museum back on July 7th to attend a private party hosted by Ivy Connect. We got to tour the China Emperor and the Terracotta Warriors exhibit, listen to a special presentation, and then discussion /Q&A. Before attending I had to do my research first cause I had no idea what Terracotta Warriors were. First let's start with the definition "Terracotta." 🙂 Terracotta – Italian "baked earth" from the Latin terra cocta, a type of earthenware, is a clay-based unglazed or glazed ceramic, where the fired body is porous.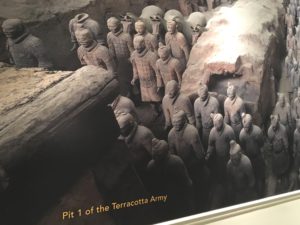 So basically Qin Shinhuang commissioned an afterlife for himself much like the one he had while he was living on earth. Qin Shinhang was born in 259 BC during a time of War. He ascended to the throne at the age of 13. Before entering his 40's he conquered the last of his rivals. He brought everyone together through unification/standardization (writing, currency, measurements, culture, etc…). He wanted to protect himself in the afterlife so he commissioned an army of Terracotta Warriors.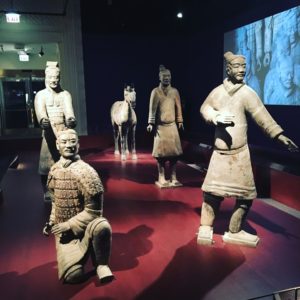 There were about 8,000 figurines and many worldly possessions. The figures were large in size (all over 6 ft) and made to have distinct features.
A farmer discovered the remains of the tomb/army in 1974 and the rest is history. Archaeologists have been working to extricate the underground pits and to keep history moving forward. Such an interesting exhibit to check out!
For tickets Click here
To learn more about the Field Museum Click here

Copyright secured by Digiprove © 2016