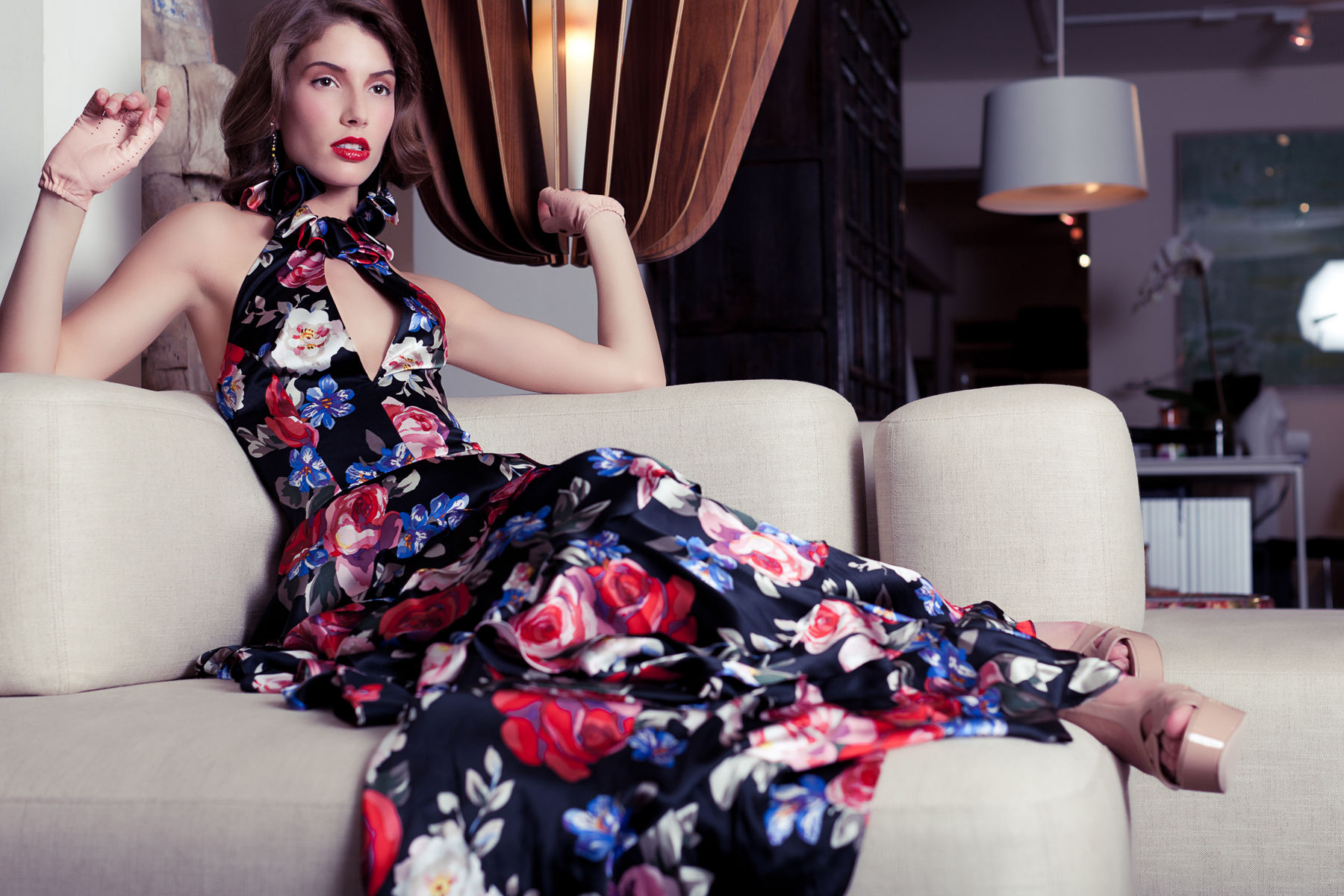 "Florals? For Spring? Groundbreaking."
If you're a fashionista, you know where that famous line is from! (Ahem*.."The Devil Wears Prada.") As we approach mid-April, if you haven't already, it's time to start thinking about your Spring time style. Mother Nature may be a little tough on us right now here in Chicago, but that's not going to deter us from looking fresh and vibrant, right?? I know that florals in Spring isn't that exciting, but that doesn't mean you have to look like your mother's apron when rocking the print. Fashion has a way of continuously reinventing itself, and you should always be on the lookout for more ways to improve what you already have in your wardrobe. Let's break out that floral dress, or off the shoulder top, or one piece, or…you get the drill.
Although I am a girly girl, I have always sort of drawn the line at flowers, ruffles, glitter (Eck!) and bright colors. It was just too much for me, and made me feel about 12 years old. I still don't like to wear too much print on a day to day basis, but as I started seeing many of my favorite bloggers dabble more into patterns and texture, I figured it was time for me to join the bandwagon and have a little fun. I decided to show you guys three different ways I would wear florals for Spring without looking too tacky, and still staying true to my personal style. Make sure you view the video below to see how I pulled it off!
Get the Look!
Zara • Long Floral Shirt
Asos • Overall Maxi Dress
Mango • Glossed Effect Top
Zara • All Around Neck Coat
Nastygal.com • Wide Leg Flare Pants
Nordstrom – Alice-Olivia • Beaded Jumpsuit
Topshop • Embroidered Western Shirt
Topshop • Fringe-Braided Sandals
Topshop • Ankle Strap Platforms

Copyright secured by Digiprove © 2016