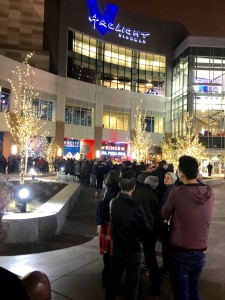 Kings Lincoln Park hosted an Industry bowling party Monday night and it was packed!!! Kings may be new to the Chicago New City destination, but this is the 8th venue nationwide. Everyone and their mother were lined up outside to get a peak of this talked about bowling alley. First off, it's huge! When you first come in there's an area with a speakeasy type vibe serving specialty pizza's to either eat in or to go.
You make your way to the back and your greeted by another bar and bowling lanes. Head even further back and you see pool hall tables. Tonight it was 21+. Kings Bowling is family friendly during the day and then turns into an adult playground at night.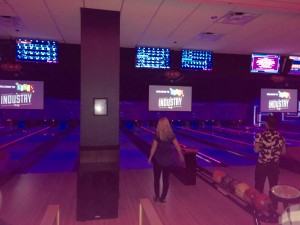 We were treated to free food and drinks and both were yummy! A notable mention to the buffalo wing wontons. Those were amazing! Mac and cheese bits were good as well. I would speak to the actual bowling except all the lanes were full and I wasn't able too. I'm not even sure of the prices.
The crowd was diverse and it looks like a place I will be visiting in the near future. So many surrounding restaurants and everyone looked like they were having a good time. Welcome to the neighborhood King!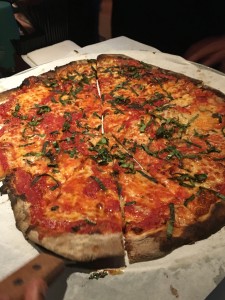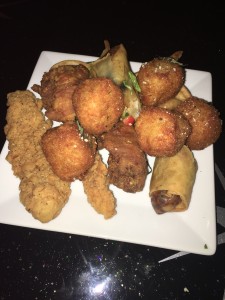 Kings Lincoln Park
1500 N Clybourn
Chicago, IL 60642
http://kingsbowlamerica.com/lincoln-park/

Copyright secured by Digiprove © 2015