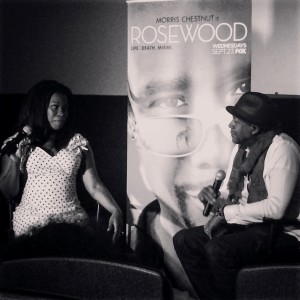 My hump day was made a little bit better yesterday by attending the VIP & Press screening of the new Fox TV show Rosewood. It was held at The Showplace Icon Theater on Roosevelt in the South Loop. Special thanks to Rolling Out and Liquid Soul Events for the tickets.
We were provided a drink ticket to attend cocktail hour and the surprise celebrity for the Chicago screening was Lorraine Toussaint who you might recognize from shows like Orange is the New Black. She plays Morris Chestnut character (Beaumont Rosewood Jr) mother in the show.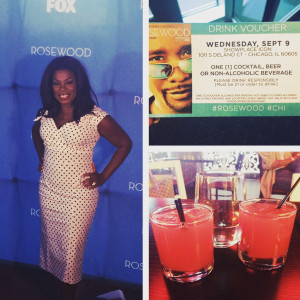 Getting to see Morris Chestnut in the opening scene running with his shirt off was enough to brighten my day. 🙂 No more spoilers here but the basic premise of the show is Morris Chestnut (Beaumont Rosewood Jr) is a pathologist and is obsessed with death and solving crimes because he realizes how precious life is due to his own ailments.
Chicago is such a great city! Yet again another enjoyable night for the price of FREE. Make sure you sign up with magazine/newspaper publications like Rolling Out to learn more about other events and to be in the know. You're taking a step in the right direction by being a part of the chiataglance family. To win freebee's and to find out about upcoming events please make sure to like the facebook page as well. https://www.facebook.com/Chiataglance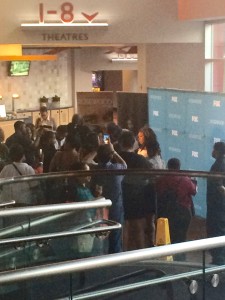 Copyright secured by Digiprove © 2015