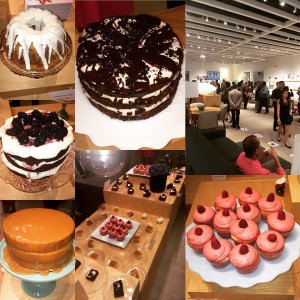 Who says you can't have your cake and eat it too? I was able to do both yesterday at the Grandbaby Cakes book launch and signing held at Room and Board on Ohio Street in Chicago. All I can say looking back on the event is Yummy!!!! Jocelyn Delk Adams is the creator/author of Grandbaby Cakes. She is a dessert enthusiast, a baker, and a blogger. I had the pleasure of meeting Jocelyn and listening to her express her love of baking and blogging.
Grandbaby Cakes if you haven't guessed by now are delicious cake recipes all nicely bound in a beautiful dessert book. The recipes are inspired by the author's grandmother as well as other generation of women in her family.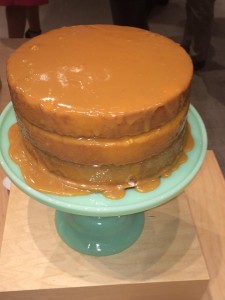 The event was well attended by a diverse group of men and women. Upon arrival we were handed sparkling water or wine and greeted with waiters/waitresses passing around the delicious treats.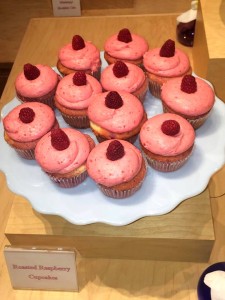 It's hard to name a favorite, but mine might be the Roasted Raspberry Cupcakes. They were so moist and bursting with flavor.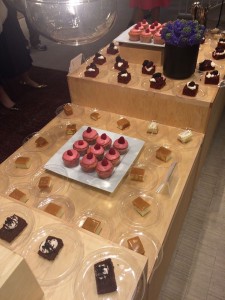 Other scrumptious samples were: Caramel Cake, Cinnamon Roll Pound Cake, Mississippi Mudslide Cake, and Red Velvet Cake. They did an excellent job of displaying the beautiful full size cakes and passing around unlimited samples of the cakes on display.
We were told the students from Le Cordon Bleu baked the creations for the evening. They did a marvelous job! At the end of the night there was a "Cake Walk." The "Cake Walk" was sort of like the musical chairs game and the prize was one of the delicious cakes to take home that evening.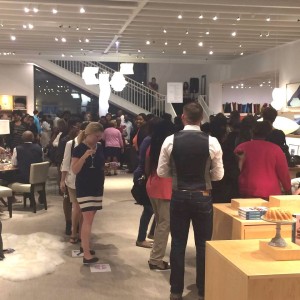 I wasn't familiar with Grandbaby Cakes before the event. I must be living under a rock because by the looks of her website she has been the talk of the town in many published magazines/newspaper articles such as Essence, Better Homes, People….just to name a few. I totally got the inspiration behind the book after her speech. The inspiration is bringing the traditional family unit closeness back to the kitchen with baking phenomenal treats together. What's not to like? Grandbaby Cakes book can be ordered on Amazon or Barnes & Nobles. Check out Jocelyn's site for more details: http://www.grandbaby-cakes.com/ I'm a fan! Thanks Jocelyn and Grandbaby Cakes for hosting a great event. My sweet tooth is cured :)

Copyright secured by Digiprove © 2015