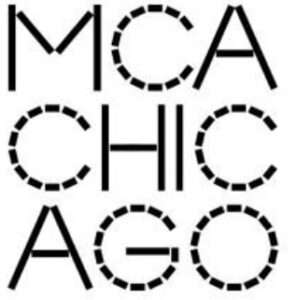 I'm heading to the Caribbean Island of Saint Lucia in a couple of weeks. One thing I cannot wait to checkout is the beautiful art and culture scene.
I'm happy to know that later on this year I can relive my Caribbean adventures by checking out the Museum of Contemporary Art exhibit: Forecast Form: Art in the Caribbean Diaspora, 1990s–Today. November 19, 2022–April 23, 2023

Forecast Form is an innovative rethinking of "Caribbean art," focusing on art in the Caribbean diaspora and featuring an intergenerational group of thirty-seven artists who live and work across the Americas and Europe. Using the weather's constant movement as a metaphor for analyzing artistic practices, this major exhibition challenges conventional ideas about the region and reveals the Caribbean as a place defined not by geography, language, or ethnicity, but by constant exchange, displacement, and movement.
Working in cities across the globe, the exhibition's thirty-seven artists include Candida Alvarez, Firelei Báez, Álvaro Barrios, Frank Bowling, Sandra Brewster, María Magdalena Campos-Pons, Donna Conlon and Jonathan Harker, Christopher Cozier, Julien Creuzet, Maksaens Denis, Peter Doig, Jeannette Ehlers, Tomm El-Saieh, Alia Farid, Teresita Fernández, Rafael Ferrer, Denzil Forrester, Joscelyn Gardner, Felix Gonzalez-Torres, Deborah Jack, Engel Leonardo, Daniel Lind-Ramos, Suchitra Mattai, David Medalla, Ana Mendieta, Lorraine O'Grady, Ebony G. Patterson, Keith Piper, Marton Robinson, Donald Rodney, Freddy Rodríguez, Tavares Strachan, Zilia Sánchez, Rubem Valentim, Adán Vallecillo, Cosmo Whyte, and Didier William.
The exhibition is curated by Carla Acevedo-Yates, Marilyn and Larry Fields Curator, with Iris Colburn, Curatorial Assistant, Isabel Casso, former Susman Curatorial Fellow, and Nolan Jimbo, Susman Curatorial Fellow. Accompanying the exhibition is an expansive, 288-page catalogue featuring groundbreaking scholarship as well as extensive plate sections reproducing exhibition artworks in full color.
Forecast Form will be the first major, fourth-floor MCA exhibition presented in both Spanish and English and will launch the MCA's transition into becoming a fully bilingual institution, with all subsequent exhibitions presented in both languages.
For more information about the MCA visit https://mcachicago.org

Copyright secured by Digiprove © 2022