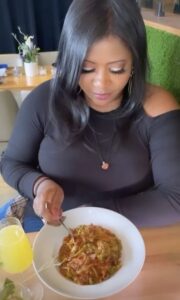 I'm sure you've heard the phrase "Summertimechi" at some point in your life. Yes, Chicago is known for its cold winters, but people keep moving here because of the AMAZING summers. FREE dance and workout lessons in the park, skyscrapers decorating our picturesque skyline, boat tours and dining along the lake, and festivals galore every summer weekend. There are countless memories to make.
As a foodie I would say the number one reason to fall in love with Chicago is our food scene. Many celebrity chefs make a home for their restaurants in Chicago each year. What really draws you in is the diversity of not only our neighborhoods, but our cuisines.
If you're looking to move to a city voted BEST big city by Condé Nast Traveler not one, not two, BUT 5 years in a row… then head to Chicago. JC Movers & Lumper Service Inc can help your move go smoothly. You'll be sitting in a restaurant booth and eating in no time! 🙂
TOP 5 Restaurants to dine at when you visit Chicago
You have to branch out to ALL the different neighborhoods when dining in Chicago. If you're a lover of ALL cuisines like me you'll be in heaven. Below is a list of 5 restaurants that always roll off my tongue when people ask me where to eat.
LYRA – 905 W Fulton Market
Greek Cuisine 
When people ask me what my favorite restaurant is I scramble to reply. That question is so hard, but Lyra makes it so easy. The menu incorporates authentic Greek flavors. Lyra's 8,000 square foot space has a large open-kitchen, which sets the stage for a delicious evening. The Tuna Tartare is the BEST I've ever had in life with an unexpected hint of spice. I also highly recommend the calamari and the prawns. The flavors and presentation will have you coming back for more.
Tip: If you happen to go around midnight Lyra turns into a fun nightlife atmosphere.
Trulucks – 41 E Chestnut Street
Seafood
If you're looking for a captivating seafood experience Truluck's is the spot. High quality and fresh ingredients truly shine here. I've tried a large portion of the menu and one of my favorite items is the Ahi Tuna with the parmesan mash potatoes. Wow the freshness can't be beat! Although the restaurant is seafood focused steak lovers are also in for a treat. I tried my friends New York Strip steak and it was cooked and seasoned perfectly.
Tip: Make sure to follow them on social media. They have quite a few seasonal specials.
Kale My Name – 3300 W Montrose Ave
Vegetarian/Vegan
Don't worry my Vegan friends, Celebrity Chef Tabitha Brown has you covered. Kale My Name serves up delicious Vegetarian/Vegan cuisine in Chicago and Los Angeles. The menu is quite extensive and I love how it's sectioned off based on how hungry you are. I was quite hungry the day I went and started with the Tequenos (Venezuelan cheese sticks served with garlic aioli..DELICIOUS). I followed that up with a beyond sausage sandwich. I can't believe it's not meat!
Tip: There's really cute patio seating in the back of the restaurant.
Bronzeville Winery – 4420 S Cottage Grove
American
Bronzeville Winery is community based. The restaurant is an incubator for young and eager hospitality hopefuls looking to dedicate their careers to the food & beverage industry. Bronzeville Winery serves modern American cuisine and provides an elevated wine experience. I had the tasty seafood gnocchi while enjoying the ambiance of the space.
Tip: DO NOT miss out on ordering a cocktail. The Old Fashion is made with Uncle Nearest Premium Whiskey. Absolutely, fantastic!
14 Parish – 1644 E 53rd Street
Caribbean Inspired
If you're looking for an island getaway in Chicago head over to 14 Parish. The Caribbean fusion eatery is located in the historic Hyde Park neighborhood. This spot is known for their rum selection. There are over 100 rums to choose from! I love that their able to match a rum for you based on your spirit of choice flavor profile. Some of my favorite food items to order are the island crab cakes, wings, and save room for the rum cake!
Tip: Seating is limited and the place is always packed. Make sure to make a reservation!
Follow along @Chiataglance on social media for all your foodie needs!
And for ALL your moving needs checkout Chicago Labor Movers.

Copyright secured by Digiprove © 2022