Illinois Craft Beer Week returns May 13-20 with lineup of signature festivals and events to support Illinois breweries, jumpstart craft beer season 
Cornerstone festival and fundraiser, Beer Under Glass, headlines statewide celebration at Chicago Union Station on Friday, May 13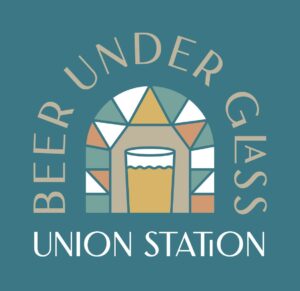 The Illinois Craft Brewers Guild, the nonprofit trade association representing nearly 300 craft breweries across the state, today announced the return of Illinois Craft Beer Week May 13-20, 2022. 
Hosted annually in May, Illinois Craft Beer Week celebrates Illinois craft brewers and the robust network of enthusiasts, team members, suppliers and partners that support the industry across the state. Featuring a powerhouse lineup of in-person festivals and hybrid events, Illinois Craft Beer Week will provide a timely boost to breweries from Chicago to downstate, engaging enthusiasts and emerging craft drinkers through a mix of fan-favorite festivals, taproom events, special promotions, advocacy outreach, and more.
This year marks the return of in-person events during Illinois Craft Beer Week in May, including the Guild's signature festival and fundraiser, Beer Under Glass.
A cornerstone of Illinois Craft Beer Week, Beer Under Glass returns to kick off the celebration Friday, May 13. Hosted where the State of Illinois meets the City of Chicago – under the glass at Chicago Union Station – Beer Under Glass will celebrate the collaborations, partnerships, and connections that define the Illinois craft beer community.
Beer Under Glass traditionally has been held at Garfield Park Conservatory. Ongoing renovation and construction would have severely limited capacity for both brewers and attendees, so organizers opted for a new twist on the classic fundraising event. Guests will enjoy a one-of-a-kind evening of craft beer that pairs samples from more than 110 Illinois craft breweries with the history and architectural marvel of the iconic venue.
Beer Under Glass runs Friday, May 13 from 5:30 to 8:30 p.m., with VIP early entry beginning at 4:30 p.m. General admission tickets are $50, and VIP tickets are $60. Current members of the Guild's enthusiast program, ImBIBE, are eligible for a free VIP ticket upgrade as part of new membership benefits for 2022.
All proceeds from Beer Under Glass will support the Illinois Craft Brewers Guild's mission of education, promotion, and advocacy.
Complementing the in-person festival will be a series of hybrid events designed to support breweries and jumpstart the craft beer season, including the annual PassportPlus contest, which encourages consumers to explore new breweries.
Other hybrid events include Small Brewery Sunday, which encourages craft beer fans to skip the grocery store and make a beer run to a neighborhood brewery, and a new Keep the Glass Fundraiser featuring a limited edition 16-ounce pint glass to raise money for local breweries. And a 'Day of Action' will spur legislative advocacy in support of direct-to-consumer shipping for Illinois breweries.
A full lineup of events and activities for Illinois Craft Beer Week can be found at www.illinoisbeer.org/icbw. 

Copyright secured by Digiprove © 2022