I'm not going to lie I was dreading this month. This year I decided to participate in #dryjanuary and I was (excuse me am) craving whisky. My friend told me drinking tea helped her wine cravings. She said the motion of slowly sipping her tea had a calming effect.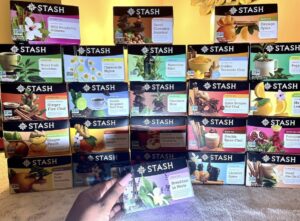 Fast forward I got an email to try Stash Tea. All signs were pointing towards this being a good idea. Also, January happens to be National Hot Tea Month. I'm not a huge tea drinker, but I will be now once I read of tea's positive effects on the body. Check out some of these effects noted by the Tea Association of the USA:
Studies show tea can counteract tiredness and can benefit work performance.
Research also suggests drinking tea supports cardiovascular health.
A new study found that black tea can reduce blood pressure in hypertensive individuals.
Studies suggest tea flavonoids may help increase metabolism.
Research has shown daily green tea consumption can reduce the risk of certain types of cancers.
Tea is packed with antioxidants that help keep our bodies "young" and protect them from toxins.
Tea has less caffeine than coffee. The types that do contain caffeine usually contain about 50% less than coffee.
Research shows a correlation between tea and heart health. A recent study says people who drink tea have a 20% less chance of having a stroke or heart attack than those who don't.
Tea is an immune system booster. Studies show that tea helps immune cells reach their targets more quickly.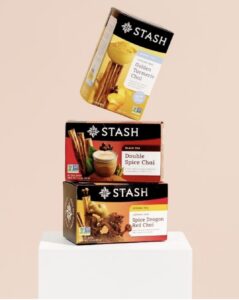 Now I know you're probably wondering what makes Stash Tea so popular and special? Stash Tea was founded in 1972 by two hippies seeking a tea euphoria. Since then, Stash Tea's mission has been to surprise and delight your taste buds with best-in-class ingredients and diverse flavors that brew bold and bright. There's over 150 different teas to choose from. My favorites are: Ginger Fire Chai, Golden Turmeric Chai, Sunny Orange Ginger, and Breakfast in Paris.
To tryout Stash Tea for yourself head to: www.stashtea.com.

Copyright secured by Digiprove © 2022