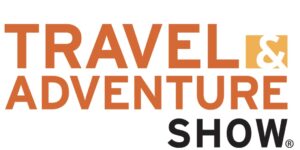 The 17th Annual Travel & Adventure Show is the preeminent travel marketplace in the Chicago area, where travelers looking to find, plan and book their next vacation will discover thousands of travel options to explore and meet local destination experts from around the world to help them get there. Taking place February 19th and 20th at the Donald E. Stephens Convention Center in Rosemont (5555 N. River Rd), it is the only travel show in the Midwest, showcasing hundreds of captivating worldwide destinations and giving travel enthusiasts the opportunity to meet face-to-face with travel experts to help attendees personalize and book their dream vacation.
One of the many highlights of the Chicago Travel & Adventure Show is the opportunity to meet and gain inspiration from the world's top travel celebrities and experts. Information is vital to travelers and trade alike, and attendees will receive access to travel advice from personalities who have been traveling throughout the pandemic. Keynote speakers in attendance for the upcoming show include:
Samantha Brown, Host of Samantha Brown's Places to Love
Pauline Frommer, Editorial Director of the Frommer Guides and Publisher of

Frommers.com

Peter Greenberg, Emmy Award-Winning Investigative Reporter and Producer and CBS News Travel Editor
Andrew McCarthy, Award-Winning Travel Writer, Actor and Director
The Chicago Travel & Adventure Show will adhere to all state and local health and safety protocols to ensure a safe, stress-free environment.

Copyright secured by Digiprove © 2022