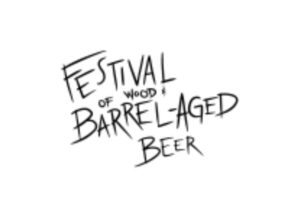 19th Annual Festival of Wood & Barrel-Aged Beer (FoBAB) Returns to Chicago Nov. 12-13 
FoBAB 2021 features limited in-person festival, full competition and FoBAB To Go 
The Illinois Craft Brewers Guild announced the return of the Festival of Wood & Barrel-Aged Beer (FoBAB), North America's largest and most prestigious barrel-aged beer festival and competition.
Now in its 19th year, FoBAB is nationally recognized for its rare and unique wood- and barrel-aged creations. After going virtual in 2020, FoBAB returns to Chicago with a limited-capacity, in-person festival, a full competition and a to-go option. More than 125 breweries are expected to submit nearly 200 wood- and barrel-aged beer, cider, and mead for judging and tasting – in person or at home.
"We're thrilled to be back in-person for the biggest annual celebration of wood- and barrel-aged beer," said Katie Carrier, associate director for the Illinois Craft Brewers Guild. "Whether virtual or in-person, FoBAB continues to be a can't-miss event each year. Thanks to our participating breweries, judges, and volunteers, we're able to host an in-person festival safely, while also creating an opportunity for craft beer fans to take FoBAB home with them. It's a win-win."
In-Person Festival
FoBAB's in-person festival features two tasting sessions, Friday November 12th (6:00 – 10:00 p.m.) and Saturday November 13th (1:00 – 5:00 p.m.) at the UIC Pavilion/Credit Union 1 Arena (525 S. Racine Ave., Chicago, IL 60607). Limited attendance and a higher capacity venue will enable greater social distancing and a more intimate festival experience. Brewers will be staged throughout the main floor, around the concourse and outdoors. Proof of full COVID-19 vaccination or a negative COVID-19 test administered within 72 hours of the festival will be required upon entry for all staff, volunteers, and attendees.
General admission tickets are $85 plus processing and go on sale Friday October 8 at 10:00 a.m. 
FOBAB TICKETS | www.fobab.com
FoBAB To Go
The Illinois Craft Brewers Guild is pleased to once again offer a FoBAB To Go option for attendees who want to bring the best of FoBAB's award-winning beers home with them, as well as those who are more comfortable staying home right now.
Assorted six-packs of exclusive FoBAB competition beers will be available for purchase on a limited basis. FoBAB To Go six-packs span all 14 style categories and are constructed and sold at random, allowing fans to enjoy the tastes of FoBAB once the festival has wrapped.
FoBAB To Go six-packs are $60 and come in a FoBAB-branded tote bag. Six-packs will be available for pick-up at the UIC Pavilion November 12-14. Additional details and ticketing information will be shared at a later date.
FoBAB Competition
This year, approximately 125 craft breweries from across the country will submit nearly 200 of their best wood and barrel-aged beer, cider, mead and perry for judging. A panel of expert judges and stewards will evaluate FoBAB entries, awarding gold, silver, and bronze medals as well as 'Best in Show' honors across 14 style categories. The award ceremony will be hosted during Session 2 as well as livestreamed.
Competition Categories
Strong Porter Stout
Specialty Strong/ Porter Stout
Barleywine/Wheatwine
Classic Styles
Other Pale Beer
Other Strong Beer
Fruit Beer
Specialty/Experimental
Wild Beer/Brett
Wild Beer/Brett w/ Fruit
Wild Beer-Mixed Culture (Acidic)
Wild Beer-Mixed Culture with Fruit (Acidic)
Cider/Perry
Mead
For more information or to purchase tickets, please visit www.fobab.com. For real-time updates, follow FoBAB on Facebook (@FoBABOfficial), Twitter(@FoBABOfficial) and Instagram (@fobab).

Copyright secured by Digiprove © 2021