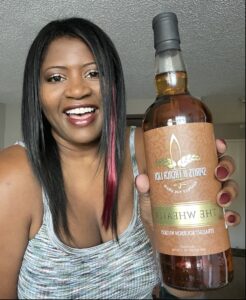 Out of ALL the spirits, Whisky is my favorite! Bourbon also happens to be known as America's "Native" Spirit. Back in 2007 the Senate declared September "National Bourbon Heritage Month." The holiday celebrates bourbon that is sourced in America.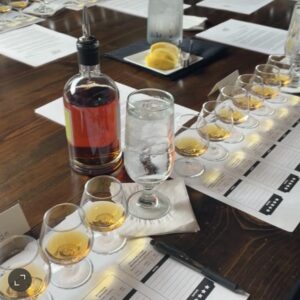 I got the party started last week with a fun bourbon tasting hosted by Spirit Hub Official. Spirit Hub is the only online retailer specializing in craft spirits. Craft spirit lovers will find more than 160 Bourbons from over 100 indepedant distileries across the country on SpiritHub.com.
"At Spirit Hub, we are fostering a community of people who care about what they drink, " Said Spirit Hub CEO Michael Weiss. "People can get personalized recommendations based on their taste preferences, plus cocktail recipes, mixers and barware that enable everyone to enjoy craft spirits the right way. We're excited about supporting our Bourbon partners during Bourbon Heritage Month with appealing discounts, and amazing product selection and inspiration for ways to enjoy America's only native spirit."
At the bourbon tasting I got to try six bourbons that I had never tried before:
Iron Fish Distillery: Bourbon Whiskey Finished in Maple Syrup Barrels – Origin: Michigan, Proof:86
(Mash Bill: 60% corn, 36% Rye, 4% Malt Barley)
Brickway Distillery: Double Barrel Bourbon American Whisky – Origin: Nebraska, Proof: 86
(Mash Bill: 52% Corn, 33% Malted Barley, 9% Whit Wheat, 6% Rye)
Copper Fiddle Distillery: Bourbon Whiskey
(Mash Bill: 70% Corn, 16% Malted Barley, 14% Rye)
Red Cabin Bourbon Whiskey
(Mash Bill: Corn, Rye, & Barley – Percentages not known)
Koval: Bourbon Whiskey
(Mash Bill: 51% Corn, 49% Millet)
Sycamore: 2 Year Ohio Straight Bourbon Whiskey
(Mash Bill: 74% Corn, 21% Rye, 4% Malted Barley, 1% Ohio Apple)
I love getting introduced to Craft Whiskeys. I decided to treat myself to a bottle in honor of National Bourbon Heritage Month. When you go online at Spirithub.com there's a cool quiz you can take in order to help you pick a bourbon (or any spirit for that matter). The questions gauge your flavor profile and you're provided a list of suggestions based on your responses.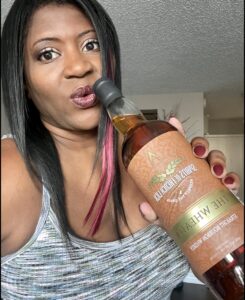 Based on my responses the site recommended to me: The Wheater Straight Bourbon Whiskey 750ml by Spirits of French Lick. The Wheater is a distinct blend of Spirit of French Lick's 2 year old wheated bourbon and a select 7 year old wheated bourbon from Wyoming. I like to drink my whisky neat! This whiskey had a sweet aroma and it had a vanilla taste with a hint of spice. Definitely not the normal whisky I'm used to, but I did enjoy the taste, although it was a bit sweeter than the whiskys I normally have.
Now it's your turn! Check out Spirithub.com and make sure to take the quiz. Try something new!
Happy National Bourbon Heritage Month!

Copyright secured by Digiprove © 2021