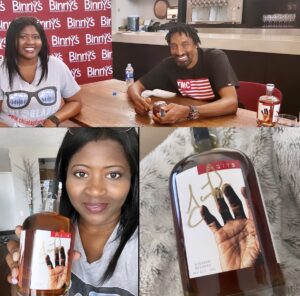 A city icon is ready for his next moment – Hall of Famer, 6-time NBA Champion, 2-time Olympic gold medalist, retired NBA legend, Scottie Pippen launches his latest venture today: DIGITS, a five-year old bourbon whiskey.
Pippen, known for his smooth style, tapped the award-winning Savage & Cooke distillery to create and produce an equally smooth five-year old bourbon that Chicagoans will be the first to taste and experience.
"I'm thrilled to tip off DIGITS in Chicago exclusively, as I begin this next chapter of my personal journey. Chicago has meant so much to me, the experience and equally as important the people that inspired me and cheered me on, I wanted to toast with them first and foremost. My partnership with Dave Phinney has been remarkable from the start and I believe we have created a superb bourbon. We wanted DIGITS to be more than a bourbon, we wanted it to be a reminder of who we are individually and how we came together to create this bottle. I've always celebrated with bourbon, now getting to celebrate with my own is something very special to me." – Scottie Pippen
The creation of DIGITS was an intimate experience for Pippen and his first foray into the beverage industry and will be launched exclusively in Chicago on June 24th, 2021. DIGITS is a 46% Alc. Vol. (92-proof) bourbon whiskey, aged for 5 years, and blended by Savage & Cooke master distiller, Jordan Via.

Copyright secured by Digiprove © 2021