"Our lives begin to end the day we become silent about things that matter." Martin Luther King, Jr.
This quote is so true and resonated loudly in 2020. I think it's safe to say all hell broke loose and we were dealing with a pandemic, racism (always been there but brought to the forefront), government and society related issues, depression…. and the list goes on. It was getting to the point nothing could shock me anymore.
There's nothing new under the sun and with our trusty cellphones we were able to videotape and show society the truth. That sad truth is NOT all men are treated equally.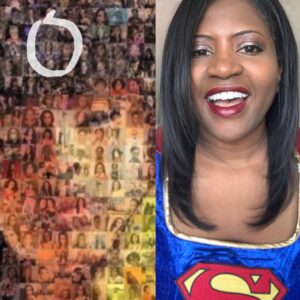 This Martin Luther King Day let's think about how we can make a positive change in society and do our part. Special thanks to McDonalds for the "Black & Positively Golden" movement. The movement is designed to uplift communities and shine a brilliant light on Black excellence through empowerment, education, and entrepreneurship. I was proud to take part in the Black & Positively Mosaic. I'm tile number C=22 R=14.
Happy Martin Luther King Day!

Copyright secured by Digiprove © 2021