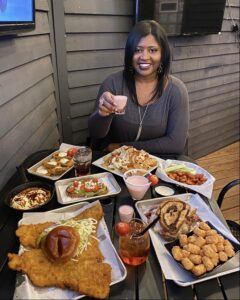 Will you accept this rose? I mean errr…. cocktail? 🙂 If you're a fan of the TV show "The Bachelorette" a great place to watch is at The Rambler. Every Tuesday there's a viewing party and bachelorette bingo… with prizes! There's no cover and $5-$11 themed cocktails?like: Cran I Steal Him for a Second with Koval Cranberry, Mionetto Prosecco, club sodaand orange $9), the Bachelorette Switch Spritz with Fragola Wild Strawberry Liqueur, Mionetto Prosecco, club soda and strawberry ($9), a Fantasy Suite Martini with Mozart White Chocolate Strawberry Cream, Wheatley Vodka, White Creme de Cacao, cream, strawberry ($11) and more! Plus there's a new enclosed beer ? garden you must check out ? (rain or shine)! We felt super warm and cozy. Favorites would have to be the Pub Chips and the gigantic Pork Tenderloin. Don't forget dessert!!! The Skillet Cookie is DELICIOUS!!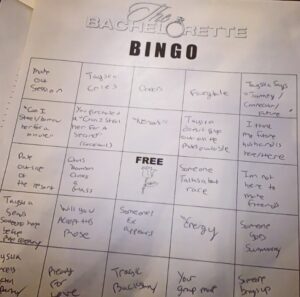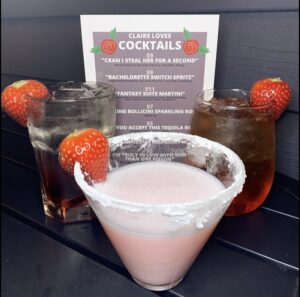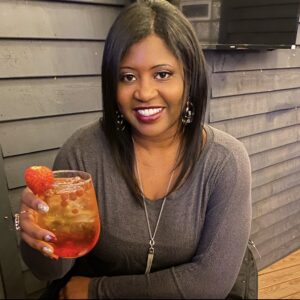 Now back to The Bachelorette! I was super proud of Tayshia standing up for herself and her integrity when Noah told her some men in the house may be questioning it. However, was it just me or did you think Noah was overreacting and is playing games? I feel like all the guys are just looking for opportunities to tell on each other. Hopefully Tayshia is able to see through all the game playing and find herself a genuine man!
Guess will have to stay tune! Make sure to tune in next Tuesday, 12/1 at The Rambler Chicago for another exciting episode.
The Rambler
4128 N Lincoln Avenue, Chicago, IL  773.799.8881                                              Reservations Highly Recommended

Copyright secured by Digiprove © 2020