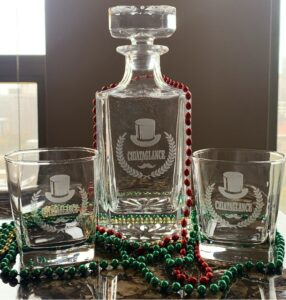 The holidays are right around the corner! Believe it or not we're only 49 days away from Christmas. If you're like me, I struggle finding gifts for the men in my life. Not this year though! One of the most unique and fun kind of gifts to give is the gift of personalization!
This awesome article "102 of the Best Christmas Gift Ideas for Him" has amazing suggestions of items that can be customized. Whether the man in your life likes to cook, workout, grill, drink, etc… this list should have you covered!
https://www.groovyguygifts.com/blogs/news/personalized-christmas-gifts-for-your-boyfriend
Although the list is for men, of course, you know I found more than a few items I wanted as well!
I love my whiskey and got the Full Set Gentleman's Decanter customized for Chiataglance.
https://www.groovyguygifts.com/collections/engraved-decanter-personalized-gift
This crystal clear glass decanter will hold 26 ounces of their favorite whiskey or bourbon, while the pair of personalized rocks glasses will help your man empty it! Whether your guy chooses to class up a bottle of whiskey from the well or show off the top-shelf stuff, every time they raise a glass, they'll fondly remember this special gift that you got for him.
I also thought back to all those times I needed a cooler during the summer and didn't have one. If you know someone like me it would be awesome to gift a Frosty Beer Bag. https://www.groovyguygifts.com/collections/personalized-mens-bags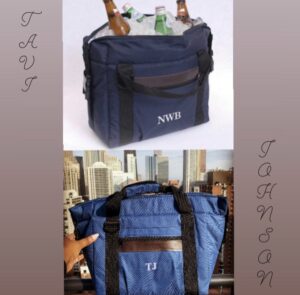 Happy Shopping!

Copyright secured by Digiprove © 2020