BORROW ONE OF CHANDLER'S SWEATERS BECAUSE FRIENDS IS BLOWING INTO THE WINDY CITY THIS FALL
After Successful Runs in New York and Boston, the Friends Experience is Bigger, Better and Moving to Chicago
Tickets on Sale via www.FriendsTheExperience.com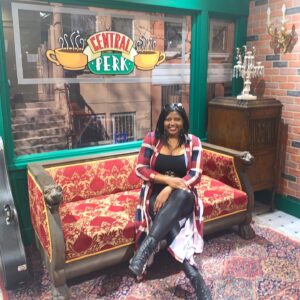 Chi-Town here we come! Get a deep-dish pizza in the oven for Joey because the wildly popular FRIENDS Experience is coming to Chicago. Originally created for the show's 25th anniversary, fans can celebrate their favorite friends and revisit some of the series' most iconic moments with this two-story, enhanced experience created by Superfly X, Warner Bros. Consumer Products and Warner Bros. Television Group. "The One in Chicago" will be located at The Shops at North Bridge on the Magnificent Mile at 540 N. Michigan Ave. (the corner of N. Michigan Ave. and E. Ohio St.). Tickets go on sale Wednesday, September 2nd, at 10:00 a.m. CDT exclusively at www.FriendsTheExperience.com.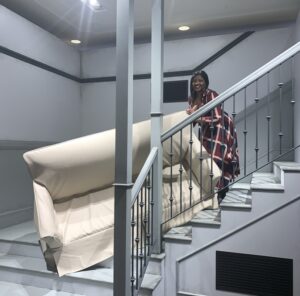 The interactive space features 12 nostalgia-packed rooms and activations plus several all-new experiences including Monica's kitchen and balcony and the iconic FRIENDS fountain. The space provides opportunities to explore the show's history and re-create your favorite moments including peaking around Rachel and Monica's purple door, relaxing in Chandler and Joey's recliner, or helping Ross with the infamous sofa pivot. And of course, the space will feature a re-created Central Perk with the legendary orange couch where you can be like Phoebe and serenade your friends with "Smelly Cat."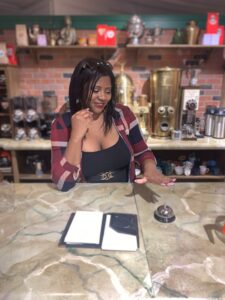 The experience opens October 1 and runs through January 3. Hours are posted on the website at www.FriendsTheExperience.com. Guests can reserve a timed entry to visit with a ticket priced at $35.00 plus taxes and fees. The experience includes a FRIENDS retail store featuring exclusive product that will also be open to non-ticketed guests.
"We hope The FRIENDS Experience will bring a bit of joy to Chicagoans in these difficult times," said Jonathan Mayers, Founder and CEO of Superfly X. "Our team has worked diligently to ensure that the experience provides fans of the show with a fun yet safe environment while visiting."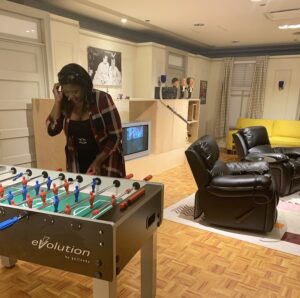 To ensure that we are creating a safe environment for our staff and guests, we are taking measures throughout the space including but not limited to social distancing, requiring masks, non-invasive temperature checks and thorough cleaning and sanitization measures. Learn more about the enhanced cleaning and safety protocols at www.FriendsTheExperience.com.
Guests who visit the retail store will also get to experience a life-sized LEGO® re-creation of our FRIENDS' favorite coffee shop. Built by acclaimed artist Nathan Sawaya, the Central Perk re-creation is nearly 700 square feet and was built out of 900,000 LEGO bricks. It features everything from the iconic sofa to the latest menu board.
The FRIENDS Experience is committed to investing in our youth and supporting education and arts in underserved communities. In addition to complimentary tickets to the experience, a portion of every ticket will be donated to My Block, My Hood, My City, an organization that provides underprivileged youth in Chicago with opportunities beyond their home neighborhoods.
For more information, visit www.FriendsTheExperience.com.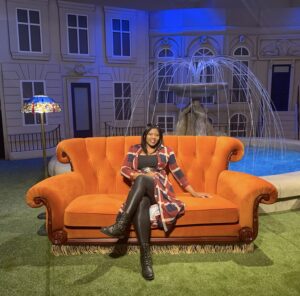 Copyright secured by Digiprove © 2020