As the pandemic continues many Black Owned businesses are being hit hard. ABC7/WLS-TV is acknowledging those businesses with a week-long series hosted by Anchor Terrell Brown. I'm happy to see one business in particular featured on the list that Chi@Glance had previously interviewed for our "Chicagoan YOU should know" Spotlight feature. The Founder/CEO of Love Corkscrew, Chrishon Lampley, will be ending the week-long series with her story. To find out more about Chrishon (click here) and for more details on the "Black Owned" series keep reading below.
ABC7/WLS-TV CHICAGO EYEWITNESS NEWS SPOTLIGHTS BLACK-OWNED BUSINESSES ACROSS GREATER CHICAGO WITH WEEK-LONG SERIES, 
HOSTED BY ANCHOR TERRELL BROWN
  'Black Owned' Premieres Live on ABC 7, Monday, July 13 at 11:00 a.m. CDT
  Stream Live on abc7chicago.com and ABC 7's connected TV Apps on Amazon Fire TV, Android TV, Apple TV and Roku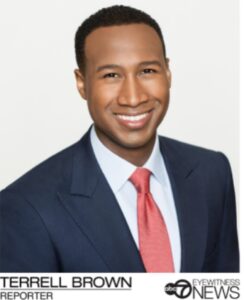 ABC7, Chicago's No. 1 station for news presents "Black Owned," a week-long series of live interviews spotlighting greater Chicago's Black-owned businesses. The special will air during the newscast on ABC7, July 13 – 17 (11:00 a.m. CDT). ABC7 anchor Terrell Brown will interview and highlight various Black business owners whose businesses include a theater, dental group, syrup company, clothing designer and a winemaker.
"It's critical to provide a platform that sheds a light on the plight of Black-owned businesses in Chicago," said Jennifer Graves, vice president of News, ABC7. "While there are success stories that are heartwarming and will inspire you, it's important to acknowledge these amazing business owners' resilience as they faced challenges to obtain racial equity and now the added stressor of a pandemic."
"Black Owned" series include the following Greater Chicago businesses:

Copyright secured by Digiprove © 2020