GENTLEMAN JACK RETURNS TO CHICAGO WITH CELEBRATORY "SPIRITUOUS" EVENT
When: Sunday, March 8th
Time: 3pm – 6pm
Where: Fulton Market Kitchen
Address: 311 N Sangamon St., Chicago
RSVP: GJWOMENSDAY.COM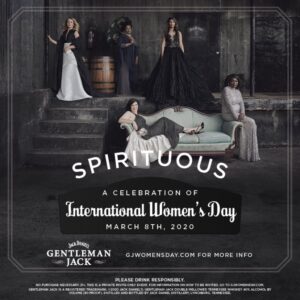 To commemorate International Women's Day 2020, Jack Daniel's Gentleman Jack returns with SPIRITUOUS, an event series honoring women leading in entrepreneurship, community change, innovation and cultural advocacy. The 2020 iteration is hitting 20 cities across the nation on International Women's Day, March 8th – highlighting the impact women have in their respective communities and sharing their stories over whiskey.
In Chicago, Gentleman Jack will celebrate impactful bartenders and leading female artists. Gentleman Jack will honor a select group of industry women who are making an impact on the community through a collection of customized, hand-painted barrels that will live around the city. A mural inspired by women's empowerment has also been curated by Chicago artist, Lauren Asta.
Artists and bartenders will join together to share their stories in a discussion and unveil the custom whiskey barrels that have been created. In addition, guests can enjoy virtual reality and Jack Daniel's sampling stations. Philanthropic partner, In Her Shoes, will also be featured – sharing information with guests about their commitment to catalyzing courage for girls and women around the world to live and create courageously.
To learn more about the event and RSVP, visit: GJWOMENSDAY.COM.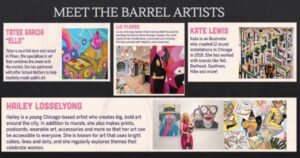 Copyright secured by Digiprove © 2020