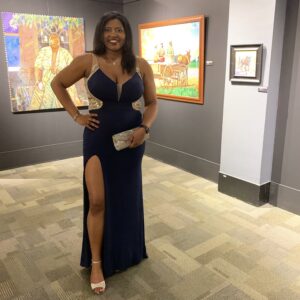 Black History Month starts this week and what better way to start the celebration than at the 37th annual Black Creativity Gala. This past Saturday attendee's gathered to raise money to support the Museum of Science and Industry annual Black Creativity program and its events, which pays tribute to the culture, heritage, and scientific contributions of African Americans and help motivate youth in science, technology, engineering, art and medicine.
This year marked the 50th anniversary of the Black Creativity program at MSI, which began in collaboration with the Chicago Defender. The Gala is among a robust calendar of experiences and events throughout Black History Month. "The Black Creativity Gala has been a part of MSI for decades, providing this impactful program support for the next generation of innovators," said David Mosena, president and CEO of MSI.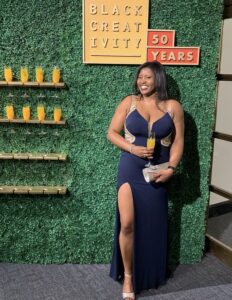 The evening started with cocktails and hors d'oeuvres in the annual Black Creativity Juried Art Exhibition, featuring more than 200 original works of art from African- American student and professional artists. Then guests headed to the Museum's Rotunda to enjoy food stations provided by Sodexo. Dinner options included a selection of fresh sushi prepared in front of guest by sushi chefs, grits and crayfish ragout, apple candy smoked turkey, sage infused sweet potato spaetzle vegetable cassoulet, a dessert bar and more.
Such a fun evening for such a good cause! There's still time to view the Juried Art Exhibition. It opened January 20th and goes through March 1st. Checkout the list of programming below.
About the 2020 Black Creativity Program
MSI is honoring 50 years of the Black Creativity program, which has showcased the achievements of African-Americans in art and innovation since 1970. The Museum is celebrating this milestone anniversary throughout Black History Month with a calendar full of experiences and events:
 Juried Art Exhibition: The nation's longest-running exhibition of African-American art features more than 200 adult and youth artworks. Open January 20 – March 1.
 Black Creativity: 50 Years: This new temporary exhibit, located on Lower Level 1, takes a look at significant moments in Black Creativity's history and spotlights people whose work created new opportunities. Open January 20 – March 1.
 Black Creativity Innovation Studio: This hands-on workshop space invites you to explore your inner superhero by creating your own invention. School and community groups can reserve sessions on weekdays, and Museum guests can participate in drop-in sessions on weekends. Open January 20 – March 1.
 Family Day: A free day for Illinois residents where Super Heroic CEO and co-founder, Jason Mayden, will lead kids in making their own superhero identity.
 Career Showcase: We're offering students and their families the chance to explore innovative careers by speaking with dozens of professionals in art, science and engineering. February 29, 9:30 a.m. – 2:30 p.m.
Find more information on our website at www.msichicago.org/blackcreativity.
Where'd I get my DRESS?!?! The Frock Shop Chicago!
Check them out….. www.frockshopchicago.com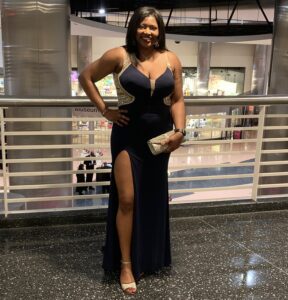 Copyright secured by Digiprove © 2020