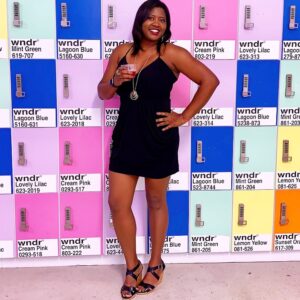 Last night I had the pleasure of celebrating Wndr Museums 1st birthday in CHICAGO! Myself and other media/influencers were treated to a sneak preview of the newest installation "A Hero's Journey Through Wndr." Definitely amazed at all the creativity floating throughout the museum. Wndr is permanent, but this installation is temporary, so check it out soon! See more details below.
 A Hero's Journey Through wndr Launches September 21
Brand-new experience invites guests to embark on the journey "of being alive."
With two successful installations—Chapters 1 and 2—in the books, Chicago's most captivating new museum is embarking on yet another mesmerizing exploration. Starting September 21st, wndr welcomes heroes of all possibilities to "journey with us somewhere between Chapter 2 and 3."
In A Hero's Journey Through wndr, guests are encouraged to explore new installations and create their own stories through thought-provoking, multisensory, interactive experiences. Audiences will participate in self-reflective, narrative-driven activations that will surely excite and entertain. To prepare for this incomparable adventure, wndr will close September 3rd, reopening on the museum's first birthday September 21st, with cupcakes, party hats and a new invitation to play!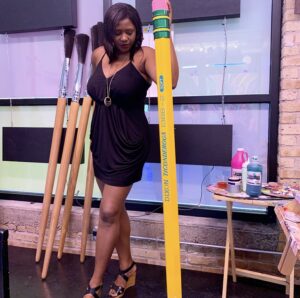 "People say that what we are all seeking is a meaning for life. I don't think that's what people are really seeking. I think that what we are seeking is an experience of being alive, so that our life experiences on the purely physical plane will have resonances with our own innermost being and reality, so that we can actually feel the rapture of being alive."– Joseph Campbell
"Every one of us is an artist. We all have our own colorful and complex stories, our own incomparable journey," says Kendall McElhaney, Executive Director of wndr. "Our newest feature is wndr's conceptualization of Joseph Campbell's 'The Hero with a Thousand Faces'—a literary archetype familiar to a universal audience. At wndr, we seek to provide a fresh take on what makes a hero. Following Joseph Campbell's ideology in which the main character is called to action, faces obstacles and gains new perspectives, we challenge our visitors to be the hero of their own audacious trek of self-discovery."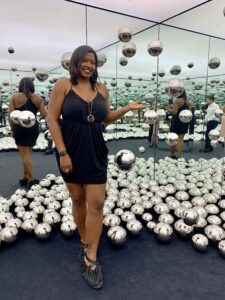 Like all good stories, there is a beginning and an end, however, A Hero's Journey Through Wndr follows a different path. While wndr is permanent, this latest installation is temporary so make sure and see it before it's gone. In addition to the new installations, artworks by world-renowned artists Barbara Kruger, Richard Prince, and Alex Israel will remain part of the experience, as will wndr's most popular piece, one of Yayoi Kusama's Infinity Rooms.
Timed entry tickets for are available for purchase only at wndrmuseum.com.
ABOUT wndr:
wndr was founded in 2018 with the mission to help guests tap into their own innate and unmatched creativity. wndr intends to disrupt ideas of a traditional museum experience and challenge the expectations in every facet of our guests' lives. wndr strives to spur creativity and question everything.

Copyright secured by Digiprove © 2019