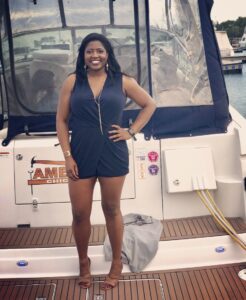 #Summertimechi is officially here!!! Movies in park, picnics, festivals, beaches, and who could forget enjoying a cocktail with friends on a rooftop?!? You want to know what will make your summer even better?! How about a boat adventure on a private yacht!!!
Last Friday I set sail on a private yacht through the boat rental company Boatsetter. It's like the Airbnb marketplace for boat rentals. I took a luxurious evening sail along Chicago's lakefront while watching the sunset and the city lights emerge. We were treated to wine and hor d' oeuvres while we mingled with Chicago boat owner Yvonne, Captain Russ, and Boatsetter's CMO, Jorge Cabre. It's was absolutely a breathtaking experiencing!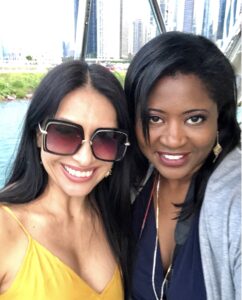 I know you might be thinking that a yacht rental is beyond your reach, but it's not. Gather a group of friends and it's quite affordable with Boatsetter. Our yacht rental was $1,330 for 4 hours and 12 passengers. Prices can be negotiated by working directly with the boat owner.
Boatsetter has thousands of boats in over 2500 locations. The company was founded in 2012 at their home base in South Florida. Known as the number one boat rental company, Boatsetter, provides the largest marketplace for any boating experience. Whether you're looking for a day rental or a week long charter, you have over 20,000 boats in 2,500 locations to choose from.
So how does it work?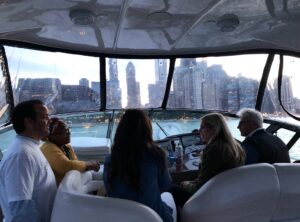 It's actually quite easy! Head to boatsetter.com, choose your location, search through the privately owned worldwide fleets, connect with boat owners and captains, book your date/payment, and…..voila!!! Get ready to set sail on your private yacht rental!!
I love that no boating experience is required and you're able to book a captain. Also for those commitment phobes out there this is perfect!! No membership is required and there's a 24 hour FREE cancellation.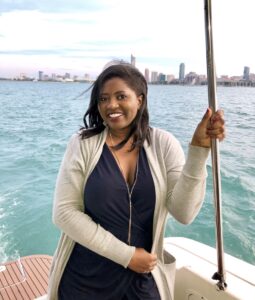 For those that can operate a boat, the rental includes world class insurance available from beginning to end and 24-hour on water support. You all know I'm big fan of customer service, so that's huge!
There's Boatsetter destinations all over the world and so happy that there's one here in Chicago. I'm thinking I could use a little boating luxury for my summer birthday this year. "Chi@Glance parties it up on the water" has a nice ring to it! 🙂
To book your yacht rental head to Boatsetter.com. You can't really say you've experienced #Summertimechi until you do!
Check out more pics from my yacht cruise below!

Copyright secured by Digiprove © 2019