Event: Bark in the Park
Hosted by: The Anti-Cruelty Society
When: Saturday, May 18th
Where: Soldier Field
Address: 1410 Museum Campus Drive, Chicago
Time: 9:00am – 1:00pm
(Registration starts 7:30am)
Website: https://anticruelty.org/bark/
Bark in the Park is Chicago's oldest dog-friendly party for the whole family! Currently celebrating its 25th year, Bark in the Park begins with a 2.5 mile walk along Chicago's beautiful lakefront. The event is followed by the best dog party in town with food, beverages, activities, and dog-friendly demonstrations. Bark in the Park welcomes 1,500 dog parents, canine companions, and people who want to help animals in need.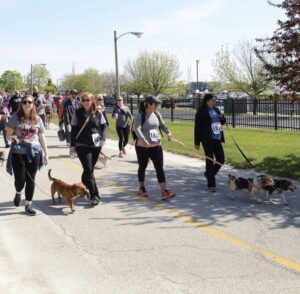 Bark in the Park is held on the southeast corner outside of Soldier Field at The Stadium Green—just steps from the lake. After the walk guests can participate in a variety of fun activities including: dog-friendly demonstrations, canine agility courses, product samples from small business sponsors, dog massages, pawdicures, caricature drawings, arts and crafts, family-friendly activities, souvenir photos, and a 50/50 cash raffle. The event also features a variety of free food, a beer tent, live music and much more!
Registration Opens: 7:30 a.m.
Walk starts: 9:00 a.m.
Lagunitas Beer Tent Opens 10:00 a.m.
Live Music by Tony Alleto: 10:00 a.m.
Raffle Drawing: 11:50 a.m. (winner must be present)
Event ends: 1:00 p.m.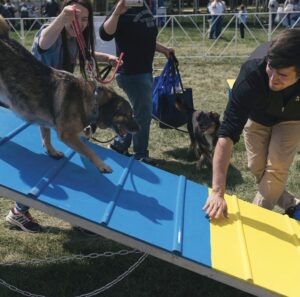 Bark in the Park raises funds and awareness for The Anti-Cruelty Society, the oldest and largest open admission animal welfare organization in Chicago. For more than 120 years, the Society has focused on its mission of building a community of caring by helping pets and educating people. Their comprehensive programs and services help over 40,000 animals and humans every year and include: adoption, charity veterinary clinic, low or no-cost spay/neuter clinic, cruelty investigations and rescue, education and community outreach, a free behavior helpline, S.A.F.E. program (short-term accommodations for emergencies), The Bruckner Rehabilitation & Treatment Center, the Virginia Butts Berger Cat Clinic, and the Dog Rehabilitation Center.
I hope to see you at Bark in the Park! For $5 off your registration use Promo Code: SOCIAL5.

Copyright secured by Digiprove © 2019