Roses

are

red

,

violets

are

blue

…I got to be a Mermaid for a day…and so can YOU!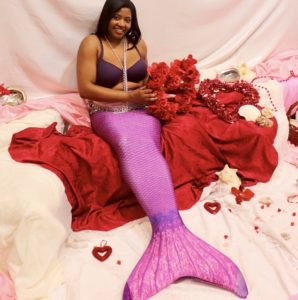 I love unique experiences and was thrilled when AquaMermaid reached out! I never knew there was a swimming school where you can live out your childhood fantasies of being Ariel from the Little Mermaid.
AquaMermaid is not only in Chicago, but operates in Montreal, Toronto, Ottawa, Quebec, Edmonton, South Florida, Austin, Phoenix, and Las Vegas. The founder, Marielle Chartier Henault, decided to bring her mermaid dream and passion for swimming into a mermaid school. She envisioned a positive-energy, colorful, inspiring alternative to the traditional swimming schools.
So I know you're wondering, how does swimming like a mermaid work? First off, all Mermen and Mermaids are welcome! The school welcome's all ages, genders, and swimming levels. (The only prerequisite is you need to know how to swim a little.) Mermaid tails are made of stretchy fabric worn up to the waist and have a monofin incorporated at the tails end. You use your legs as a mermaid tail and use your core muscles to propel forward. AquaMermaid is an artistic expression and a fun low impact exercise. It is a cardo and strength training workout targeting the abs, glutes, and thighs. With multiple arm placement variations you can perform a variety of unique swimming activities.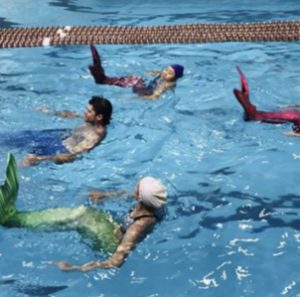 You're in good hands at AquaMermaid Chicago. The pools are meticulously chosen and are staffed by professional mermaids trained as lifeguards, synchronized swimming instructors and aqua fitness trainers.
Make sure to head to the site to plan your visit! AquaMermaid offers a variety of mermaid classes per week. The team is available to help you in your exercise, maximize your workout and make your life a real fairy tale come true.
Aquamermaid.com
1-866-279-2767
901 West Roosevelt Road, Chicago, IL 60608
Check out the pics below from my AquaMermaid Valentine's Day photo shoot!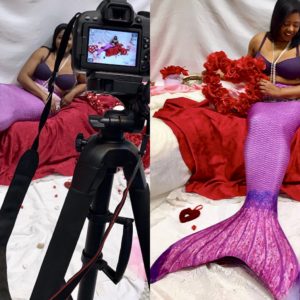 Copyright secured by Digiprove © 2019