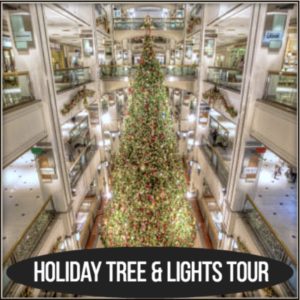 Free Chicago Walking Tours is an affordable way to see Chicago. Tours are led by experienced, local Chicago tour guides and cover the best parts of Chicago including The Loop, Chicago River, Millennium Park & River North. Tours last for 2-hours and guests determine what the tour is worth!
I'm going to experience my first FREE Chicago walking tour this Friday. I love to see Chicago this time of year all dressed up in lights. I signed up for the Holiday Tree & Light Tour. Check out more details below of both new tours and I'll make sure to post on social media @Chiataglance ALL the fun sites we cover!!
Free Chicago Walking Tours Launches 2 new WINTER walking tours!
Free Chicago Walking Tours is launching 2 new walking tours for the winter season. Starting on Thursday, November 15thFree Chicago Walking Tours will offer an inside look at buildings in The Loop via the Chicago Pedway system and for those looking to immerse themselves in the holiday spirit Free Chicago Walking Tours will start their Holiday Tree & Lights tour on Friday, November 23rd.
These new tours will help keep guests out of the cold and show off Chicago's enthusiasm for the holiday season. "I absolutely love being around Michigan Avenue and Millennium Park during the holidays," said Jeff Mikos, founder of Free Chicago Walking Tours, "the City of Chicago and our businesses do such an incredible job of decorating and celebrating. Since we started 3 years ago I've wanted to offer a tour like of Holiday Tree & Light tour. Myself and the team cannot wait to get started!"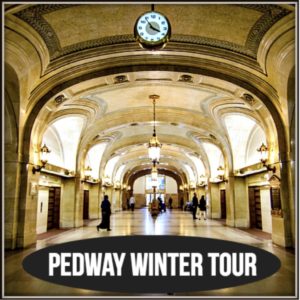 Keeping guests out of the element is very important during this time of year. To help make the tours more comfortable the tour length was shorted and guests will spend more time inside buildings and the pedestrian walkway. 
According to Mikos, "The Chicago Pedway is so interesting and not on traveler's radars. That's what makes a tour of the system great, guests are wowed by it. Of course we don't spend the entire time in the underground tunnels, the guides take the groups onto the streets and into the lobby's of some of Chicago's most iconic buildings."
Chicago Winter Pedway Walking Tour: https://freechicagowalkingtours.com/chicago-walking-tours/chicago-loop-pedway-underground-winter-tour/
Chicago Holiday Tree & Lights Tour: https://freechicagowalkingtours.com/chicago-walking-tours/chicago-holiday-tree-light-tour/
About the Company
Free Chicago Walking Tours, founded by Jeff Mikos in 2016, has given more than 2,000 walking tours to more than 10,000 guests from around the world.  Jeff was inspired to build the company fulfilling a lifelong dream of backpacking the world in 2015 . You can learn more about Jeff's travels at www.noapprovalneeded.comor visit www.freechicagowalkingtours.com 

Copyright secured by Digiprove © 2018