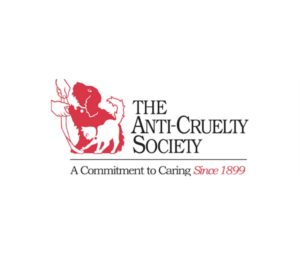 Event: Pour Your Heart Out Fundraiser
Hosted By: The Anti-Cruelty Society
When: Thursday, February 22, 2018
Where: Union League Club of Chicago
Address: 65 W. Jackson Blvd.
Time: 6pm to 8pm
Tickets: $65.00 – $70.00 anticruelty.org
Attire: Business Casual Required (No jeans allowed)
Are you ready to pour your heart out for a good cause?!?! Our furry friends need our help at the Anti-Cruelty Society 5th annual Pour Your Heart out Fundraiser. The fundraiser benefits homeless pets in Chicago. I went last year and it was a great time for a great cause. Check out the press release below for more details. Hope to see you there!
The Anti-Cruelty Society to Hold 5th Annual Pour Your Heart Out Fundraiser
The wine, beer, and spirit tasting event helps save thousands of animals each year
CHICAGO—The Anti-Cruelty Society presents the 5th Annual Pour Your Heart Out fundraiser benefiting homeless pets in Chicago. The event will be held on Thursday, February 22, 2018 at the Union League Club of Chicago, 65 W. Jackson Blvd. from 6-8 p.m.
This premier event includes beer, wine, and spirits tastings from local and national organizations, delicious hors d'oeuvres, a raffle, and a wine pull. All proceeds benefit the thousands of pets The Anti-Cruelty Society helps each year though adoption, charity veterinary services, low or no-cost spaying and neutering, and cruelty investigation and rescue.
Tasting tables will be provided by CH Distillery, Beam Suntory, Hub 51, PRP Wine International, KOVAL Distillery, Barefoot Wine, and Wines for Humanity, and Off Color Brewing.
Tickets to Pour Your Heart Out are $65 until Wednesday, February 21, and $70 the day of the event. Business casual attire is required. For more information and to purchase tickets, please visit anticruelty.org.
This event is made possible by the generous sponsorship of: Dr. Sheldon and Paulette Rubin; Richard and Judi Johnson; Steve Klein; Forest Security, Inc.; Plante Moran; Ice Miller LLC; and Chicago Magazine.
About The Anti-Cruelty Society
Founded in 1899, The Anti-Cruelty Society is Chicago's oldest and largest, private, open-admission, unlimited stay humane society. With a mission of building a community of caring by helping pets and educating people, its comprehensive programs and services help over 50,000 animals and humans every year and include: adoption, charity veterinary clinic, low or no-cost spay/neuter clinic, cruelty investigations and rescue, humane education & community outreach, a free behavior helpline, dog training classes, S.A.F.E. program (short-term accommodations for emergencies), The Bruckner Rehabilitation & Treatment Center, the Virginia Butts Berger Cat Clinic, and the Dog Rehabilitation Center. For more information, visit anticruelty.org or call (312) 644-8338 .

Copyright secured by Digiprove © 2018