"That's sooooo cute! Where did you get that from?!?" I'm so used to hearing those sentences when I sport anything from M2 Boutique on Southport Avenue in Lakeview. M2 Boutique is an independently owned, local Chicago retail business. The store specializes in the sale of accessories, handbags, baby gifts, wedding gifts, sports memorabilia, barware, Men's gifts, and the list goes on…..so basically a hodgepodge of everything. 🙂
I myself have gone to M2 Boutique for several gifts and of course, leave with several items for myself. I love that the store carries such unique items picked out by the store's very fun loving vibrant owner, Mel Nelson. Mel has been operating M2 Boutique for over 11 years now and is proudly a Chicago native from the South Side of Chicago (Blue Island). This month Chi@glance Spotlight feature is shining the light on Mel and M2 Boutique.
Operating any independently owned business in a world of mega chains can be an uphill battle, but Mel is up for the task. She always had a retail state of mind from a very young age. In elementary school she was painting ornaments and selling them at school. She put herself through college and worked in retail and at a bar. She always told people she was going to open her own accessory store one day. Determination and a keen sense of style paid off and she has owned/managed/operated several boutique stores.
Her first store was called Jingle Mel's because she opened it during the holidays and sold mostly holiday gifts. From there she opened a Men's store and realized that Women were doing most of the shopping. In steps M2 Boutique that sells about 50% men and 50% women items. The top sellers are wedding and baby gifts. (I bought my friend the cutest baby onesie from here this past summer that said "Someone in Chicago Loves me."… ADORABLE) Mel makes sure to stay up to date on trends, but always reflects her own sense of style which she describes as Fun and Funky into each item she purchases for the store.
Why is Mel Nelson of M2Boutique a Chicagoan WE should know?
"I have been on Southport for more than 11 years. Since launching my first store, "Jingle Mels," in 2003, we have since grown M2 into two stores side-by-side, providing customers with the best hands-on service, including complimentary gift wrapping. M2 is truly an independent, small shop that still handwrites receipts and inventory tags! We continue to respond to changes in the neighborhood and I am always introducing new concepts to stay current on what is needed in the area. We pride ourselves on being involved in all community events, fundraisers and any other special events!"
Mel and I discussed the hard work it takes nowadays to be an independent owner in the retail business. Several chains are able to afford the high rents and are running smaller mom and pop shops out of business. It's funny we both feel though give or take 5 years things will turn around. Most people do their shopping online and you can see already a lot of chains are closing several brick and motar locations. Our hope in the future is things will turn around where more independent shops can afford to move in and people will crave more unique and individualized pieces.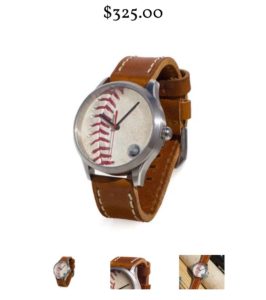 I love supporting small businesses! Especially when they are affordable. The price point at M2 Boutique is between $18 to $400 dollars. This is the perfect place pretty much for any gift. From that office co-worker grab bag, to your friends bachelor/bachelorette party, wedding, baby shower, birthday…you get the idea. One really cool men's gift I saw when I was there was a men's watch hand crafted from an MLB Authenticated Game Used Chicago Cubs Baseball. I already know several friends husbands who would love that as a gift. You can actually look online to see who pitched the ball. So cool right!?! In the spirit of the holidays I put together a list below of other cool items to purchase. Make sure to check out M2 boutique in store or online. More items are in store and there working diligently on increasing their online presence as well.
M2 Boutique
3527 N Southport Ave, Chicago, IL 60657
www.M2boutique.com
Instagram: @M2Chicago
Facebook: @Mboutique.Southport
Twitter: @M2Boutique
773.248.9866
T

a

v

i

J 

–

 

M

2

B

o

u

t

i

q

u

e

H

o

l

i

d

a

y

G

i

f

t

G

u

i

d

e
Chicago is near and dear to my heart. As a Chicago Blogger and just a Chicagoan in general I LOVE these items!
There's a Fashionista in your crew that would love one of these items!
No outfit is complete without Accessories! M2 Boutique now offers FREE ear piercing and cleaner along with any purchase of earrings.
If you're going to  fiesta's this holiday season, show up with the perfect hostess gift!
We can't forget about the fella's! So many items to choose from!
Make sure to check out their Baby Section! This was one of my FAV's!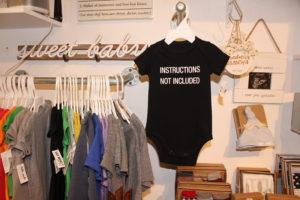 Happy Shopping! Especially when you support small/local businesses! 🙂

Copyright secured by Digiprove © 2017